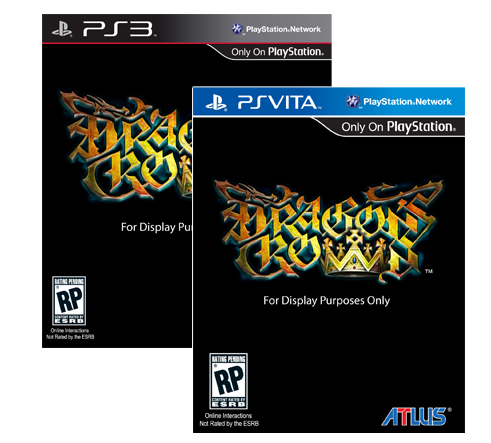 Over the years, Atlus has gained respect and recognition among US gamers. The game publisher has a reputation for porting niche games from Japan and bringing them to North America. A large chunk of them are anime-style RPGs. The most recent undertaking of Atlus will be Dragon's Crown, a 2D fantasy action RPG developed by Vanillaware. Atlus says they'll be porting it to PlayStation 3 and PlayStation Vita after UTV Ignition Entertainment transferred publishing rights to them.
Dragon's Crown was one of the first cross-platform titles announced for both PS Vita and PS3. Back then, UTV Ignition had the rights to publish it. Although it was never confirmed, the game was in peril of getting cancelled when Amazon suspended its pre-orders. An artist working on the game denied reports of cancellation and said it was "still in development."
Yesterday, Atlus confirmed everyone's suspicions after announcing they will take over publishing of Dragon's Crown for PlayStation 3 and PlayStation Vita. UTV Ignition handed over publishing rights to them. "While we are saddened to no longer be associated with the Dragon's Crown project, we are very confident that the title is in excellent hands with Atlus," said UTV Ignition Senior Vice Presiden, Lokesh Dhar. "We are confident that Atlus and Vanillaware will deliver the finest game possible," he said.
Aram Jabbari, Atlus' Manager of Public Relations and Sales then explained at PlayStation blog that they're taking over publishing rights. Although originally slated for a 2012 release with a $29.99 price, Atlus is asking us to disregard them. According to them, these details were truly unknown at the time they were disseminated to the public and that they'll be available "in coming months."
A month ago, Sega announced Phantasy Star Online 2. It will be a cross-platform RPG just like Dragons' Crown. It will, however, be available in more devices. The game will be made ported to PC, iOS, Android, and PlayStation Vita. Max Payne is another game announced for different platforms. It is already available for iOS but is coming to Android on April 26.