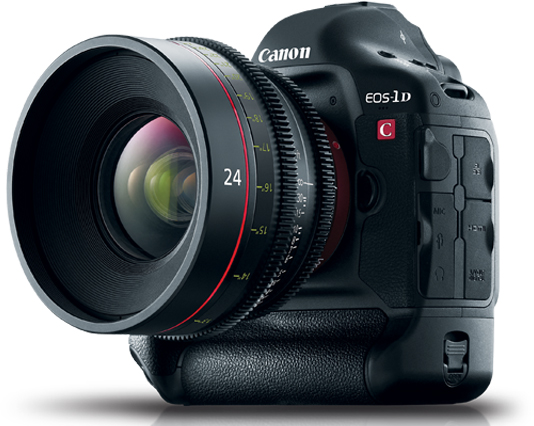 EOS-1D X was Canon's latest flagship DSLR camera but today, there's a new-and-improved version of it in town. The recently announced EOS-1D C is a bumped-up version of the formidable EOS-1D X. What else is there to improve on, you ask? A lot actually – and to the delight of cinematographers. Although it was an impressive release for both photographers and videographers alike, the new EOS-1D C is better suited for taking videos.
1920 x 1080 pixels is the maximum video resolution that EOS-1D X is capable of shooting. Canon turns it up several notches higher with EOS-1D C as it can capture 4K videos at 4096 x 2160 resolution. High-resolution recording is done at a 24p frame rate with 8-bit Motion JPEG compression. When throttled to 1080p mode, videos are captured at 60fps which is twice more than what EOS-1D X can do.
The HDMI terminal is still intact just like in EOS-1D X. This port allows users to record videos on external sources. Canon also kept the dual-CF card slots in the new model so 4K videos can be recorded on and played from CF cards. Other specs remain unchanged too. For example, EOS-1D C still has the same 18.1-megapixel full-frame CMOS sensor, dual DIGIC 5+ processors, and a continuous shooting speed which maxes out at 14fps when mirror is locked up. I guess you can say they are still the same cameras, except 1D C takes videos with exceptional quality.
EOS-1D C calls out for an expensive price tag given its superior video-capturing qualities. That's why its body sells for $15,000 in the US. All Canon EF lenses are compatible with it and that'll cost you thousands more. Since most of its specs are similar to EOS-1D X, we only recommend it for professional videographers who need its specs. Professional photographers, on the other hand, are better off with EOS-1D X which costs $6,800.
EOS 5D Mark III is a cheaper alternative to both high-end DSLR cameras offered by Canon. It caters to pros and amateurs alike – especially those on a tight budget. Continuous shooting is limited to 6 fps but it does have a 22.3-megapixel full-frame CMOS sensor, DIGIC 5+ image processing, full HD video recording, and dual card slots (CF and SD). The body of 5D Mark III retails for $3500.