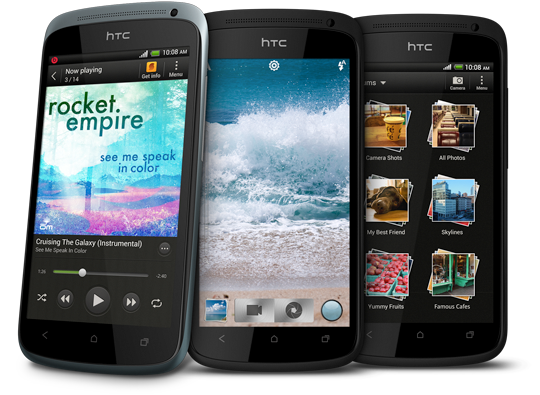 Another day, another sorry comes out from the side of a smartphone maker. Yesterday it was Nokia apologizing for the buggy software of Lumia 900 which caused it to drop data connection. Today, it's HTC for One S. Disappointed HTC One S owners say their phone is chipping off on the top ridge, even though it's made of ceramic casing. If you could recall, HTC says micro-arc oxidation makes it three times stronger than stainless steel and five times stronger than aerospace aluminum.
HTC put up a brief statement to address this concern and they're downplaying it as a rare case. "There have been a few, isolated reports of this issue. The finish on the One S was laboratory tested as being at a hardness similar to ceramic," said the company. "While that's hard, it doesn't mean it's impossible to damage," they added. HTC promises an "immediate fix" and says they'll implement changes to keep this from happening again.
When asked what the "immediate fix" meant, HTC responded customers should return their HTC One S to the store where they bought them. HTC One S owners should return their phone within the 30-day DOA period, though, this could vary by country. Outside of this limit, HTC will repair it under standard warranty. What remains unclear however is what changes HTC would be implementing to keep One S from chipping off in the future.
Quite honestly, none of us would've bothered if any of the HTC One series chipped off – at least, a year from now. Chipping off is part of the normal "wear and tear" process that any gadget goes through But HTC One S is a newly released phone and seeing it succumb to damage days after release raises a red flag. And because it comes a top-notch manufacturer like HTC, we were even more surprised. Even though HTC didn't really say "sorry" or issue an apology for complaining One S owners, they did something better today – show customers they truly care.