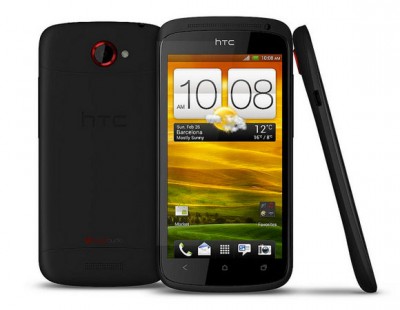 HTC is known for making smartphones with exceptional build quality and they've gotten credit for that. While this came at the expense of bulky and heavy phones, many preferred that over lightweight competitors that felt cheap to the grip. But HTC appears to have failed us this time with their latest line, the One series of smartphones. Several HTC One S owners gripe about their phone's ceramic finish chipping off.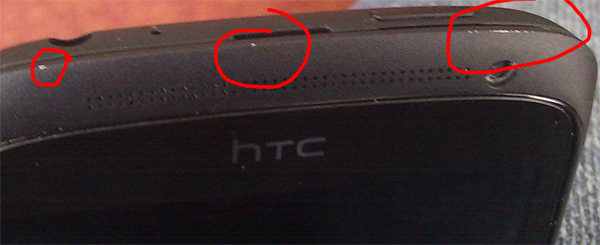 In retrospect, HTC One S is a well-reviewed smartphone not just in specs but in design. We praised it for its slim and lightweight body and the fact that HTC managed to do so without compensating the premium build of their older phones. In fact, One S is the thinnest smartphone to date at 7.8mm.
The Taiwanese company pushed innovation to the next level with the mid-range handset by using micro-arc oxidation to create its ceramic case – the same could be said for other phones from the same line, One X and One V. The treatment was supposed to make the HTC One series lighter, thinner, and have cases that are three times stronger than aluminum. But that doesn't seem to be the case for the latter part.
HTC One S owners are voicing out complaints about their phones' cases chipping off on the top edge. Parts that have been chipped off reveal a white finish underneath. If the phone were white, this wouldn't be obvious but against a black case however, they look unsightly. Phone owners blame it on the sharp top edge of HTC One S because that's the only place where chipping has been reported. No matter the case, this spells trouble for HTC and their reputation for making premium build phones. It may be the first slip-up from their camp but it happened at a wrong time. The company's sales plummeted during the first quarter, with Apple and Samsung owning 95 percent of smartphone profits.
If you're planning to get a phone from the HTC One series, you should consider getting an cover as well to protect it from chipping. HTC may have failed in their latest innovation, warranting the need for extra protection. Complaints only come from HTC One S owners so far but the news is enough to cost the company some – maybe many – of its loyal customers.
via XDA