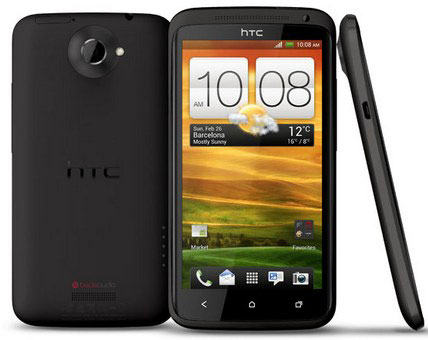 T-Mobile and Orange are getting HTC One X today, two months after its unveiling at MWC 2012. And while it is impossible for Rogers to catch up – unless of course, they had voodoo magic up their sleeves – there is great news for Canadian subscribers. Starting this day, Rogers is offering HTC's flagship phone as a pre-order on their website.
Rogers is now offering HTC One X for $169.99 under a three-year contract. Subscribers can choose from a total of three voice and data packages. The $52.35 plan covers 200 minutes of calls and 500MB worth of monthly data which is the cheapest of the bunch. If that doesn't suit your needs, you can spend an additional $10 on monthly fees for additional 500MB data or extra 100 minutes worth of calls. So that's $62.35 for 200 minutes and 1GB of data, or 300 minutes and 500MB data plan. 1GB of unlimited messaging will be thrown into the package regardless which plan you choose.
The offer isn't going to last though. Rogers states it will expire on April 30, 2012. That means you only have until the end of this month to get the multimedia-centric HTC One X for $169.99 as a pre-order. Beyond that date, the phone will probably be moved to retail with a more expensive price tag. Rogers is getting the dual-core Snapdragon S4, LTE variant of HTC One X. All other specs like the 4.7-inch super LCD screen and 32GB internal memory are unchanged. Still no microSD card slot though, a change we would've wanted to see for Rogers' One X.
Those who pre-ordered the AT&T version of HTC One X will have to wait a month longer than T-Mobile and Orange subscribers. Best Buy delayed shipment of their orders to early May.