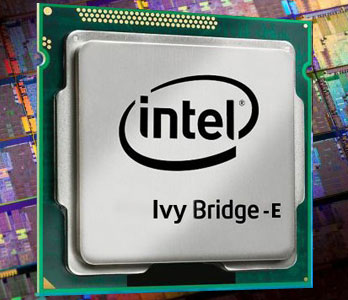 The much talked-about Ivy Bridge processors finally get launched today. It is the same breed of CPU chips expected to debut on Retina Display computers and possibly Chromebooks. Ivy Bridge is likely headed for the next line of Macs as it provides powerful performance under minimal battery life. They intend to replace the bigger but less efficient Sandy Bridge processors.
Ivy Bridge is a 22-nanometer 3D transistor chip – about the size of the dot at the end of this sentence. Intel is initially offering 13 quad-core models of Ivy Bridge in i5 and i7 structures. Coming Spring, the company will release it in i3 and i5 models as lower end options. One of the biggest features of Ivy Bridge is on-chip USB 3.0. This increases the likelihood of Apple producing Macs with built-in USB 3.0. Now that Ivy Bridge is out in the open, the launch of Macs powered by these processors shouldn't be far off. We could see an entire lineup of Macs – including MacBook Air, MacBook Mini, MacBook Pro, and iMac – with Ivy Bridge chips under the hood anytime soon. A 15-inch MacBook Air and a thinner MacBook Pro will be the earliest to launch this summer.
Earlier this month, Intel Vice President Kirk Skaugen said that Ivy Bridge is made to support Retina Display but only if "OEMs choose to use it." This was an interesting statement coming from Intel since previous rumors point to the possibility of Macs sporting the same ultra-high resolution display.
A developer preview of Mountain Lion weeks before gave us reason to believe that. The 4000 chipset is able to support 4K resolutions or 2560 x 1600 pixels natively. Additionally, it has better audio and security features than Sandy Bridge but Apple holds the final decision whether or not they'll incorporate them on Macs.