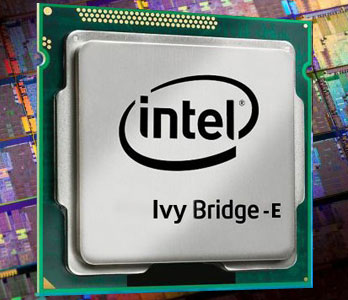 CPU World reported a month ago that Ivy Bridge processors would be launched between April 22 and 28, and that it would be available by April 29. Various sources now point to an official launch date of Ivy Bridge CPUs. The date of launching, according to them, is April 23. Some of these processors are suitable for MacBook Pro and laptops of the same league; others, for MacBook Air and ultrabooks. Kirk Skaugen, Intel Vice President and General Manager of the PC Client Group, even hinted Ivy Bridge's support for Retina Display computers. Is Apple really going to make MacBooks with Retina Display?
Intel processors are known for taking up a huge chunk of battery life – not Ivy Bridge though. Intel's new line of processors take up less power and that's what Apple needs for their next line of MacBooks. This is particularly true for MacBook Air which could benefit from the the low-voltage U-Series of Ivy Bridge processors. The same could be said for other ultrabooks which don't have enough space for large batteries. With Kirk Skaugen hinting Ivy's support for Retina Display, there's a strong chance the next MacBooks will sport the same ultrahigh resolution screen as the new iPad. It could also be that Skaugen is referring to a larger market of high-density computer displays, where all other laptop manufacturers are expected to use the same "resolutionary" display since Samsung was behind it – not Apple.
According to Skaugen, the Ivy Bridge processor is capable of powering 2560 x 1600 displays without any help from graphics processors. It is built for Retina Display computers but only if "OEMs choose to use it." Seeing such an intense resolution on the next-generation MacBook Pro and Air would be beautiful without a doubt, especially since they are currently limited to a quarter of Retina Display's actual resolution. With Ivy Bridge launching by the end of this month, MacBooks powered by these processors are expected to launch soon. Apple was recently rumored to launch a 15-inch MacBook Air and a thinner MacBook Pro this summer. We have until May to see if this rumor is true and whether or not they will ship with Retina Displays, just as Ivy Bridge was designed for.
The new Macs will probably come with an updated Java software to keep the prying Flashback malware from gathering your personal information. In case you haven't heard, Flashback is a trojan virus that affects more than half a million Macs worldwide. Apple said yesterday they're already working on a tool that could detect and remove Flashback from your Mac. But it would be a relief for everyone if they released it prior to their new line of Macs.