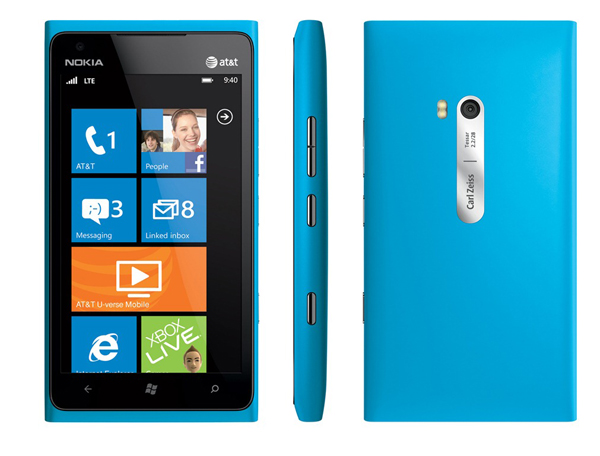 We reviewed Nokia Lumia 900 days ago and told you it was worth giving a shot despite its Windows Phone platform. We even tipped you where to get the cheapest deals – lower than the $99 offer by AT&T. Just days after its April 9 release in the US, users already encountered problems with their handsets. To make amends, Nokia is offering to replace their units and a $100 refund.
Soon after its US launch, several Lumia 900 owners reported having problems connecting to data network. After rebooting the phone or switching to airplane mode, it lost its ability to connect to 2G, 3G, or 4G networks. One could only imagine how disappointing it was for them. Today, Nokia stepped forward and explained this is software-related. "This is purely in the phone software, and is not related to either phone hardware or the network itself," said Nokia on their Conversations blog. "We have identified the issue, and have developed a solution."
With that being said, a software update will be available via Zune on Monday, March 16. Nokia says this fixes the bug causing data connection problems. If you can no longer wait for it, they're also offering to replace Lumia 900 units purchased between April 9 and 10 with models containing updated software. Anyone who buys the phone from now on will no longer face these problems because their software has been updated. That's not all though. Anyone who purchased or plans to get a Lumia 900 from April 9 to 21 will get a $100 credit on their AT&T bill. Nokia calls it "a gesture of good will."
It's commendable how Nokia handled this problem. They quickly worked on an update to address the issue and gives frustrated customers two options: wait for the update, or have their Lumia 900 phones replaced right away with an updated software. The $100 refund was uncalled for but we do appreciate it. It's almost like getting Nokia Lumia 900 for free considering it's sold $99 under a two-year contract on AT&T.
via Nokia Conversations