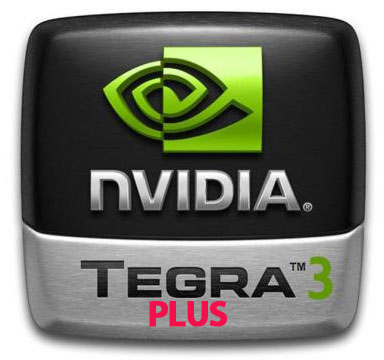 NVIDIA Tegra 3 is still one of the fastest mobile processors since its debut last year. But it's seeing increased competition with the emergence of Qualcomm's dual-core Snapdragon S4 and Samsung's upcoming quad-core chip, Exynos 4412. We do know they're working on Tegra 4 but this next-generation processor isn't launching until the end of 2012 or early 2013. Until that time, Tegra 3 will have a hard time competing against both processors due to its lack of LTE support among other things. Michael Rayfield, General Manager of NVIDIA's mobile business unit, confirmed rumors that they're working on Tegra 3+ to make up for the lack of Tegra 3. It packs more power, improved graphics performance, and most importantly – LTE.
Perhaps our biggest gripe about Tegra 3 is that it can't support LTE technology. In truth, it can support LTE but it doesn't come with an LTE radio to enable that. LTE solutions weren't available in the US during its release and Qualcomm, the leading maker of LTE modems, can't be a supplier for NVIDIA because it is also a competitor in making chipsets. NVIDIA felt the impact of their choice when AT&T opted for Snapdragon 4 with HTC One X instead of the Tegra 3 processor that's supposed to ship with it. By replacing the processor, AT&T could offer it to customers with 4G connectivity. Things will be better for Tegra 3 Plus now that NVIDIA has developed partnerships with ST-Ericsson and Renesas Mobile. All are working on LTE modems to be included in Tegra 3 Plus.
A leaked document by VR-Zone further shows that Tegra 3+ has model number AP37. It could deliver up to 1.7GHz of power and features 25% faster graphics. These new performances would enable Tegra 3 Plus to compete with Snapdragon S4, Exynos 4412, and even the A5X chip inside the new iPad which by the way delivers two times better graphics. Snapdragon S4 has already been proven to be faster than Tegra 3 in some benchmarks as well and it could be the same thing for Exynos 4412 which was recently benchmarked on GT-i9300. Tegra 3+ also adds support for 1920 x 1200 pixels, a sign that 1080p smartphones aren't far off in the horizon. But it's too early to determine when 1080p smartphones will be spotted in the wild.
The CTIA event will take place next month and that's the earliest time we could hear more from NVIDIA. If not, maybe they'll announce Tegra 3 and its features on May 17 at their very own GPU Technology Conference. Smartphone and tablet manufacturers better do something with their batteries with the upcoming release of Tegra 3+ and Tegra 4. We're pretty sure that battery-saving features will not be enough to spare a device from heavy power consumption given their immense power and support for 4G and 1080p display.