Smartphones have become the new cellphone, with more than 50% of the US population using them, and the same situation is repeating all around the world (Japan actually had more "smart" phones than normal cellphones long before the iPhone).
While the smartphone evolution is starting to slow down, other things that were previously "dumb" are now attracting the attention of individuals and companies that want to innovate something. Glasses are one example, but there's one other device that is being upgraded as we speak and could very well be the next big thing: watches. Yes, the simple watches we've been using for almost a century are finally becoming smart – capable of displaying more than the time and maybe having an inbuilt calculator. Here are just a few smart watches you can find on the market at the moment:
Motorola MOTOACTV
The MOTOACTV was one of the first smart watches to be announced and people didn't really pay much attention to it. Too bad, since this is one of the best watches features wise: it has a color display and can do a lot of things for you – track the distance, pace and speed of your jogs, calculate calories burn and heart rate, play music and of course, show any notifications from your phone. The high price makes it a bit less attractive, but it's still worth checking out.

Sony SmartWatch
Sony's SmartWatch strikes the perfect balance between features and price – this compact device has a color display, compact size, replaceable band, and it can do almost anything you want, including run Android apps and access the Google Play market. You can use it with any smartphone, as well.

I'm Watch
I'm Watch has been in the news for a while, and it's finally coming to the market this summer. The device looks very attractive, with its curved housing and stylish band, and it can do a lot of things – notify you of new alarms and calls, display messages and emails, play music and answer calls, and more. It can also work on its own, having an ARM processor, 128 MB of RAM and 4 GB of memory built in – you can run various apps without tethering to a phone. It will cost you a lot though – at $350, it's more expensive than most other smart watches, but it comes with 7 colored bands in the package.

Pebble
The Pebble is one of the most talked about smart watches right now – it has raised over $5 million on Kickstarter, and it has a lot to offer for its users. It's compact, relatively affordable and can do most of the things that the other smart watches can, while lasting weeks on a charge, thanks to the E-ink display (which is also very visible in direct sunlight).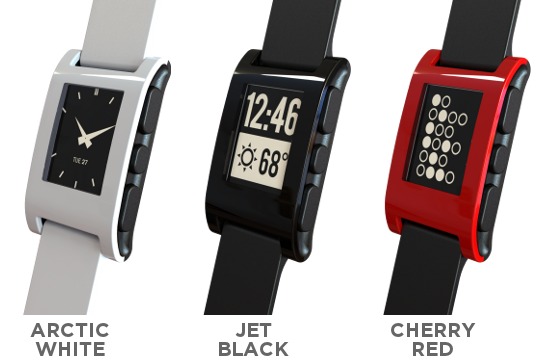 iPod Nano
Bet you didn't think about the iPod Nano as a smart watch, but that's exactly what it can be with a simple wristband accessory. The Nano can play music and videos on its own, and it can also show the time, run apps and do quite a few other things – it's quite big, though, and will stand out on your wrist, but you can have a smart watch without actually getting a separate device.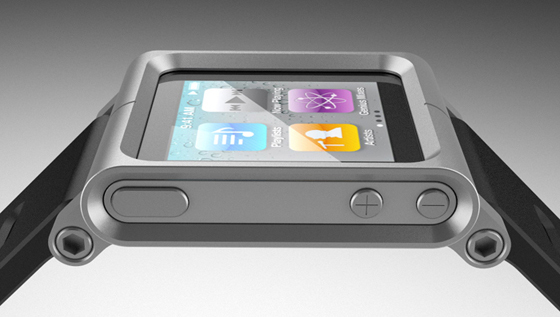 There are plenty of other smart watches on the market, and it's expected that their number will increase significantly over the course of this year. These devices are pretty useful – after all, it's easier to bring up your hand to check your messages or schedule than having to take your phone out of the pocket, and at the low price and compact size, there's little reason not to try one.