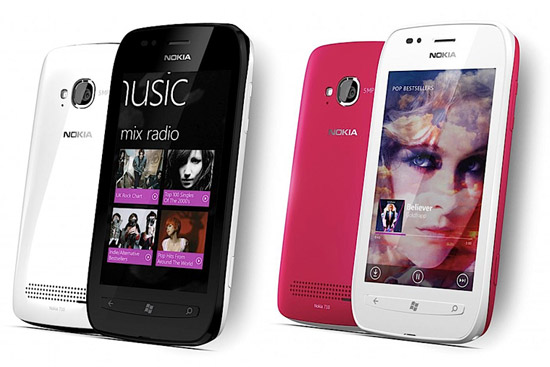 T-Mobile has nothing but good news for Nokia Lumia 710 owners and those who plan to get this Windows Phone. The US carrier is now offering it as a free device on contract and if you grab one by April 30 or bought one on January 11 until then, you also get an additional color cover for free. It may take a while before you get the cover but totally worth the hassle. Also, getting the free-on-contract offer by T-Mobile is hard to resist for anyone eyeing a midrange phone.
If you want to get the back cover, you'll have to go through the following steps. The process is tedious – but hey, you get to style your phone like an Easter egg. You can choose from cyan, fuchsia, white, and yellow as a free case.
1. Visit http://nokiacolorcover.com and fill up the form. Personal details like date of purchase and the IMEI number of your Nokia Lumia 710 will be requested from you.
2. After completing the form, print it and attach the original receipt, barcode panel, and UPC.
3. Mail everything from step 2 to: Nokia Xpress-On Cover Offer, Dept. 533800, P.O. Box 342140, Memphis, TN 38184.
You must have your claim postmarked by May 14, 2012 in order to qualify. Also, only units bought between January 11 and April 30, 2012 are eligible.
Nokia must receive your mail by May 21 and they will ship the free cover to your address. The pricing of Nokia Lumia 710 was also slashed to free beginning today. The device is still tied to a two-year contract, but the free offer will last until stocks are available. T-Mobile will ask for an upfront payment of $50, which will be mailed to you in rebate. If you get a Lumia 710 today until April 30, you can catch up to the free Nokia color cover offered by the national carrier.
Oh, and in case you haven't heard, Lumia 710 and several other Lumia phones will get tethering functionality via Zune. The feature was first seen on the lower-end Lumia 610, an entry-level Nokia Windows Phone which sells for $250 off-contract.