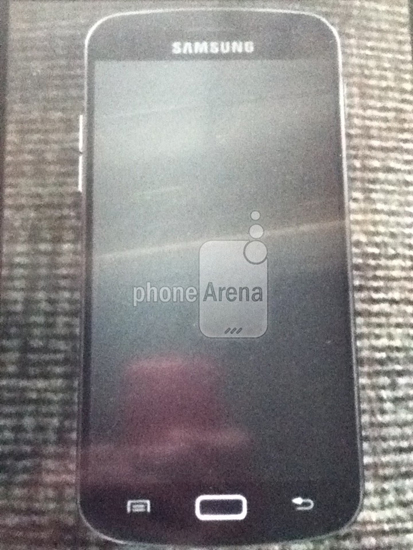 Samsung fan website SamMobile posted a photo of what is believed to be the next Galaxy smartphone earlier today. In addition to mock-ups leaked by the site earlier, this one in particular details the specs of Samsung Galaxy S3 along with its design. Specs listed in the leaked photo are contradicting to the device information of GT-i9300 rumored yesterday.
Hours before Exynos 4 Quad was officially announced by Samsung, benchmarks of GT-i9300 popped up at AnTuTu Benchmark. Device information revealed it has a 4.7" screen with 1280 x 720 display and that it's powered by a 1.4GHz Exynos 4412. And while GT-i9300 initially showed up with an 8-megapixel rear shooter, yesterday's rumor revealed a 12-megapixel camera.
The leaked photo at SamMobile goes back to initial speculations that SGS3 will have an 8MP camera with autofocus and LED flash. A test photo did come from GT-i9300 weeks earlier, hinting an 8-megapixel camera with HDR. Screen size is also up to 4.8 inches from the long-rumored 4.7 inches. If this is the real deal, Samsung's flagship phone will be a tad bit larger than HTC One X. Processing speed is bumped up to 1.5GHz from 1.4 in this recent rumor. Other interesting specs detailed are as follows:
• OS: Android 4.0 Ice Cream Sandwich
• Video: 1080p recording and playback
• HSPA+ 21Mbps / HSUPA 5.76Mbps
• A-GPS, USB 2.0, WiFi 802.11 b/g/n/a, OTG
• Sensors: Acceleration, Barometer, Electromagnetic, Gyro, Proximity, RGB
• Apps: Simplanner, Video Hub, Chat ON
As far as design goes, the picture leaked by SamMobile just might be the Samsung Galaxy S3. Samsung teased us before with a photo that outlines its seemingly new design. If you could recall, its corners are more curved on Samsung's teaser – just like with what we're seeing today. Spec-wise, we're not so much excited of the 8-megapixel camera. But it was reported that SGS3 would just be an upgrade to the Galaxy S2. Maybe that really is the case.
source: PhoneArena
via SamMobile