Following the lead of Samsung, Toshiba updated their existing tablet line with three new models – Excite 7.7, 10, and 13. The first and only Excite tablet prior to today's announcement was X10, a 10-inch tablet running Android 3.2 Honeycomb and with a – sigh – 1.2GHz TI OMAP 4430 processor. Thankfully, Toshiba learned from their mistakes by packing quad-core Tegra 3 chips in all three as well as our favorite Android firmware, Ice Cream Sandwich. Specs, pricing, and availability are detailed below.
Toshiba Excite 7.7
Poking fun at Samsung Galaxy Tab 7.7 is the 7.7-inch model of Toshiba Excite. It has the same 1280 x 800 AMOLED display as its competitor, but with a Tegra 3 processor inside. Galaxy Tab 7.7 is powered by Samsung's dual-core Exynos chip. This model is also slightly thinner than its rival but heavier by 1.5 ounces. Other specs of Excite 7.7 include a gigabyte of RAM, 5MP and 2MP rear and front-facing cameras, micro USB port, and a microSD card slot for external storage. Toshiba is releasing it this June for $499.99 (16GB) and $579.99 (32GB).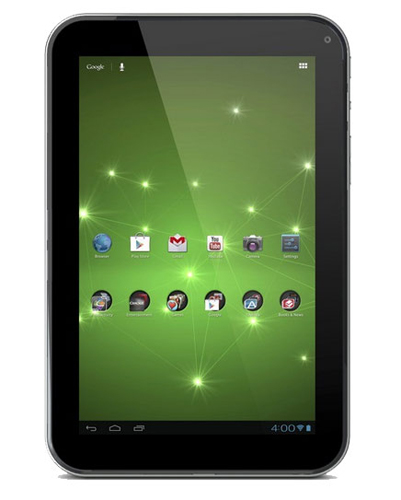 Toshiba Excite 10
The 10-inch Excite tablet is no longer leading the pack in terms of screen size. It retains some key specs of Excite X10 though such as its 10.1-inch display with 1280 x 800 resolution, a full-sized SD card slot, and micro HDMI port. But unlike X10 it has a Tegra 3 CPU and running Android 4.0 Ice Cream Sandwich. Excite 10 weighs 1.32 pounds and touted to have a 10-hour battery life. Available this May, you can choose from 16, 32, and 64GB models respectively priced at $449.99, $529.99, and $649.99. Its less-expensive price compared to Excite 7.7 is due to its subpar screen panel.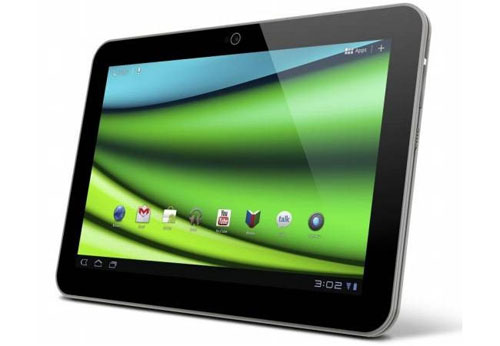 Toshiba Excite 13
This right here is Toshiba's front-liner from the Excite tablet series. It has a massive 13.3-inch LCD screen making it the first tablet touching down on the 13-inch field. It's 10.1mm thick and twice heavier than Excite 10. It has the same specs of Excite 10 but with a 1600 x 900 display – like Lenovo IdeaPad Yoga – and an additional SRS-certified speaker for improved audio quality on speaker mode. Toshiba is throwing in a free tablet stand to anyone who buys Excite 13 due in stores this June. It will be offered in two models – $649.99 for the 32GB version, and $749.99 for 64GB.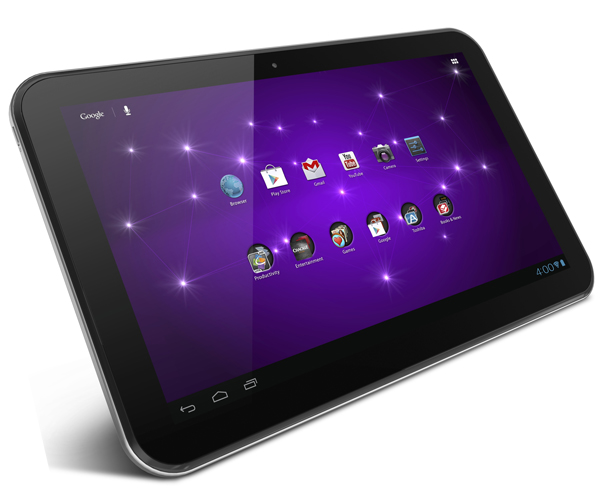 Toshiba Excite 7.7, 10, and 13 are currently limited to WiFi-only models. In the future, Toshiba could offer them in 3G/4G versions.