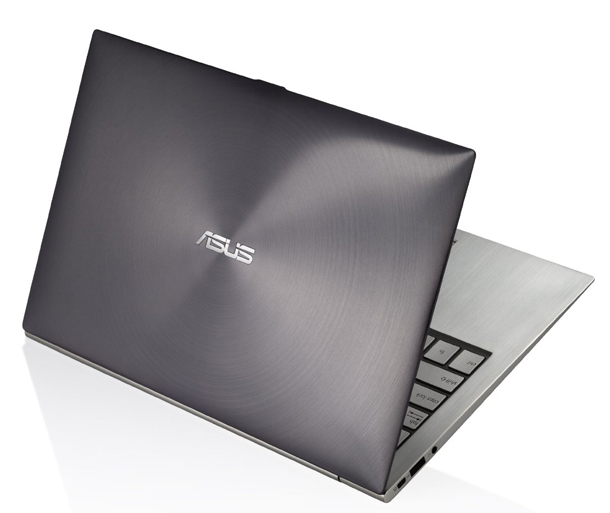 As expected, the announcement of Ivy Bridge processors was followed by the launch of laptops powered by Intel's latest creation. Maingear and Origin PC successively released Ivy-powered Pulse 11 and EON11-S these past few days, two 11-inch gaming laptops that intend to replace Alienware 11x. Asus too has its contender and it caters to a broader audience – Zenbook UX32VD. Zenbook UX32VD is no different from Asus' existing line of Zenbooks with their sleek and tapering design. But this sequel packs several internal upgrades with the advantage of a cheaper price tag.
Design
Zenbook UX32VD is sleek just like any ultrabook and measures 18mm. The 13-inch form factor makes it suitable for everyday use minus the cramped keyboard and eye-straining screen size. It is, however, slightly thicker than its predecessor by 1mm. And heavier too at 1.45kg. Zenbook UX31E weighed only 1.3kg. Compared to many ultrabooks and laptops, we could still classify this model as lightweight. A major design change can be seen on its keyboard. The chiclet keyboard is now illuminated by backlighting.
Specs
UX32VD will be powered by Intel Core i7-3517U. As of now we don't have the specifics but leaked info details a 1.9GHz dual-core, ulta-low voltage version. It consumes 17W on average which is relatively low, and a minimum of 14W. Display resolution is upgraded to full HD with Asus Zenbook UX32VD.
From 1600 x 900, the new model has 1920 x 1080 pixels on a 13.3-inch screen. Built into the laptop is a discrete graphics card, NVIDIA GeForce GT 620M. But it shouldn't get you excited though, especially if you plan on using it for gaming. GT 620M is a mere entry-level GPU which is only a bit faster than Intel Graphics HD 4000. It doesn't even have Kepler architecture. Casual users would be pleased though because GeForce GT 620M is power-efficient. One downside is that it has a standard HDD perhaps to lower the price point of Asus Zenbook UX32VD. Below is a more detailed look at its known specs:
• Dimensions: 326 x 223 x 18mm
• Weight: 1.45kg with battery
• Display: 13.3 inch (1920 x 1080 pixels)
• CPU: Core i7 3517U, 1.9GHz
• GPU: NVIDIA GeForce GT 620M with 1GB DDR3 video RAM
• OS: Windows 7 Home Premium
• Connectivity: Bluetooth, WLAN 802.11n, Ethernet 10/100/100
• Ports: 2 x USB 3.0, 1 x USB 2.0, HDMI, mini VGA, and RJ-45 LAN
• VGA Webcam
• Storage: 500GB hybrid HDD with 24GB SSD cache, 4096MB RAM
Verdict
Asus Zenbook UX32VD may not be a small giant when it comes to gaming. In that sense, you have two other options powered by Ivy Bridge – Maingear Pulse 11 and Origin PC EON11-S. But for casual use and light gaming, this model should suffice. Prices could range between $800 to $1100 which is overall an affordable price to pay for a full HD laptop. It'll be available in stores in the following weeks.