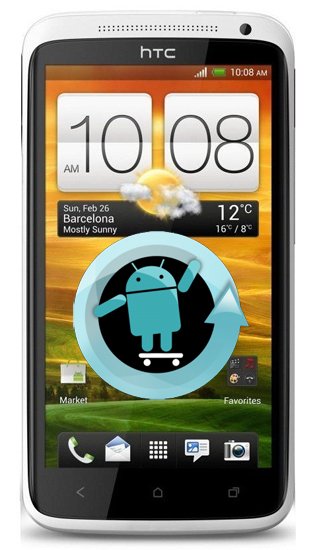 HTC One X just got lots of love from devs. Two of the best custom software builds – Cyanogenmod 9 and MIUI 4 – can now be ported to the Tegra-powered version of HTC One X. Rogers and AT&T are exempted from supported devices since they have Snapdragon S4 and 4G LTE. And because they're custom ROMs, they will completely change the user interface of your HTC One X and replace Sense 4.0. Don't worry, your phone will still run Android. CM9 and MIUI 4 have it as their base firmware. All key features of Android like the notifications drawer and widgets are still retained. Do note that these are initial releases and are plagued by bugs. It could take months before these ROMs get fully baked for HTC One X.
Cyanogenmod is probably everyone's favorite. CM9 is the Ice Cream Sandwich version of this ROM and has been available to other devices for months now. The version for Samsung Galaxy S2 is nearing its release since most bugs have been ironed out. CM9 for HTC One X still has a long way to go. Camera and WiFi hotspot are non-functional and it takes time to connect to 3G. On the bright side, CM9 has a near-stock implementation of the Holo Theme.
Another interesting UI change is how buttons are remapped – the multitasking button now acts as the menu button. Unlike other ICS-based softwares, CM9 doesn't include the black menu bar on the bottom of the screen. Even though it's useful for navigation, it had trouble with apps not compatible to Android 4.0.
MIUI 4 doesn't have as many fans as Cyanogenmod 9 but they were loyal to it. It has been criticized for its iPhone-like interface. Fully customizable and downloadable themes is the bread and butter of MIUI but with lack of full support for MIUI 4, the Ice Cream Sandwich version of the software, it continues to lose its once-large fan base. Compared to CM9 though, MIUI 4 for HTC One X is ahead in terms of functionality. In fact, everything works including the camera, gallery and music with Beats Audio. If I were to choose between the two at this point, I'd go with MIUI 4. The pop-up notifications of MIUI wins me over. But if CM9 for HTC One X gets developed further, I'd still choose it over MIUI on any day because of its dark theme. Otherwise, if you enjoy the light theme of MIUI, stick with it instead.
Don't forget to hit the source links below to find out more about CM9 and MIUI 4 for HTC One X. And remember, flashing custom software on your phone would break its warranty.