The Gadget Digest series aims to inform you of the latest and most interesting gadgets, accessories and products that have been recently announced or released. Here's today's batch:
RunCore's Invincible SSD has the ultimate protection for your data
RunCore is pretty well known for offering some unique SSD products, like mSata and mini-PCIe SSDs, as well as many 2.5 and 1.8 inch mainstream drives. One of their latest devices is the Invincible SSD, which is pretty much the best choice for those who absolutely, positively need their data to stay out of other people's hands. The Invincible SSD incorporates a double system for protecting (or better said, getting rid of) your data – two physical buttons, one of which deletes the encryption key and overwrites your data, while the second one physically destroys the NAND chips, so no amount of coercing will help anyone retrieve anything from the drive, ever again. A great choice for spies, uber-hackers and the extremely paranoid.
X-mini KAI capsule speaker offers wireless sound anywhere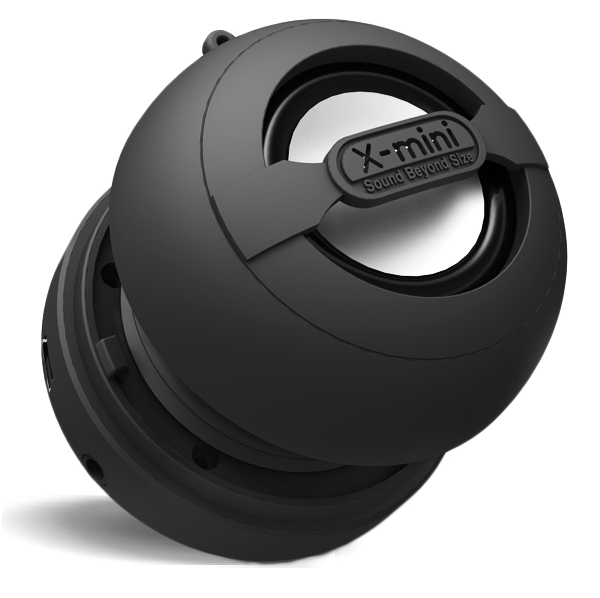 X-mini's KAI capsule speaker may not be as sophisticated as the Invincible SSD, but it's still a pretty good accessory nonetheless. The speaker uses Bluetooth to wirelessly receive audio from any external device, and plays it back at quite a loud volume – although the quality is as bland as you'd expect from a single speaker the size of a tennis ball. Still, for a small all-in-one speaker, it's not that bad.
VIA outs the AMOS-3002 pico-ITX PC for your car or any other embedded applications

You might have not known this, but VIA was once a serious competitor on the processors market, with their offers being the most power efficient, and surprisingly, they're still working on them today. Their new Eden X2 processors are touted as the most power efficient dual core chips on the market, and what better way to use them than for an almost pocket-sized computer. The AMOS-3002 is a pico-ITX PC that is meant for cars, embedded applications, HTPC's and people who need a very compact computer for running their house or something. The mini computer is fanless, has the most important ports covered, offers optional 3G and a 2.5 inch hard drive and can work under some pretty extreme conditions, too.
Sony's new NEX-F3 camera offers the same features as the NEX-5, at a lower cost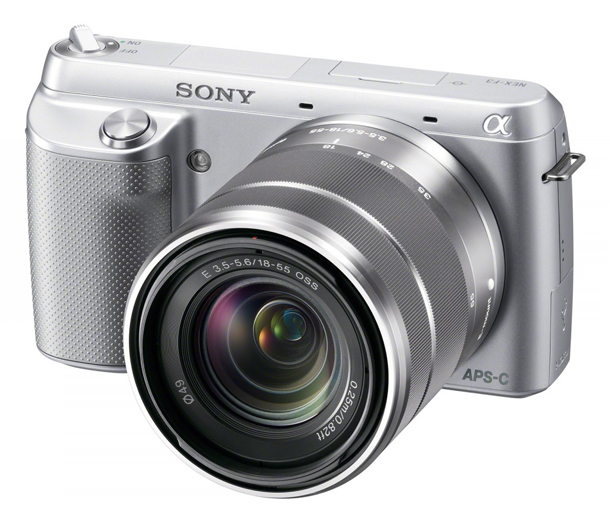 Sony's NEX line is very popular with the more affluent populace, but the company thinks that everyone should be able to take great photos using a nice compact ILC, so they announced the NEX-F3 – a more affordable ILC that packs the same hardware as the NEX-5, including an APS-C sensor (with a slightly higher 16 MP resolution, even), a tilting display, 1080p video recording and more. The downside is a cheaper plastic housing and the inability to charge the battery on an external charger – you can only do it via the microUSB port.
Silicon Micro ST1080 glasses offer a slightly different augmented reality than Google's Project Glass

Google's Project Glass is certainly attractive with its sleek design and compact size, but apparently, it won't be offering even the level of augmented reality that we were expecting based on the demo video – instead of a full on projection, you'll only see the information in your upper peripheral vision, which is disappointing to say the least. But there are other choices for AR coming to the market – Silicon Micro's ST1080 glasses, for example. They may be bulky, but they will offer a full immersion 2D or 3D picture and the ability to see outside at the same time, with various information overlayed on the display(s).
There's always something happening in the tech industry – every week, we see a new product being announced or released, so be sure to visit gadgetmania.com often to stay up to date with the latest developments at all times!