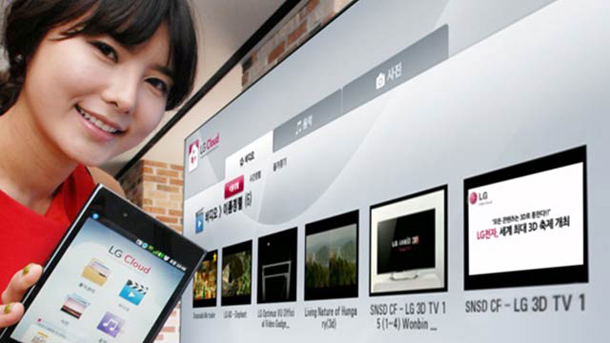 Cloud storage enables you to access files almost anywhere. All that's needed is an internet connection and a compatible device be it a smartphone, tablet, or PC. Google, Apple, Microsoft, are among those that offer cloud storage options to their users. Manufacturers like HTC go the extra mile and offer the same services via third-party apps. Take the One series for example. HTC provides them with 25GB of free cloud storage from Dropbox. Today we find out LG is making a cloud service of their own and it'll be called LG Cloud.
LG is offering their cloud storage services to smartphones, tablets, and smart TVs. Its key feature is Real-time Streaming Transcoding technology which enables streaming of any type of content to different devices, whether it's your Android smartphone or the PC. 2D and 3D content like videos can be stored to it and streamed instantaneously in HD resolution. Documents and other multimedia files like music and photos may also be stored on LG Cloud for access across supported devices.
LG Cloud is available at the Google Play Store beginning April 30 but will launch in beta on May 1 in many parts of the world. The app will be compatible to all Android smartphones, LG Smart TVs, and desktops. LG phones running Windows Phone 7 Tango are out of luck though since support wasn't detailed for them. The sad part is, LG Cloud is not entirely free. Free as well as paid services will be open to users. LG is offering an initial 5GB of free space and an extra 50GB for a six month period to anyone who buys LG phones or smart TVs.
Barely a week ago, Google launched Google Drive. It is a rebranded version of Google Docs accessible via Android and PC. Like any cloud storage it allows you to store and access up to 30 file types anywhere with internet. 5GB will also be offered as an initial storage to users but an additional monthly fee is necessary. Prices start at $2.49 for 25GB extra space. Paid subscribers will be awarded 25GB of free space on their Gmail account.