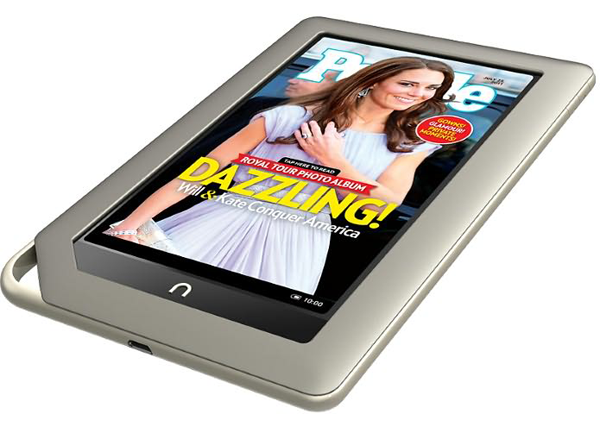 Microsoft announced Monday they're investing $300 million in the Nook business of Barnes and Noble. That entitles Microsoft a 17.6 percent stake in the new subsidiary. The new division, called Newco, covers digital and bookstore businesses of Barnes and Noble and will likely result in a Nook application for Windows 8. Both companies expressed their interest for the app earlier this year and it will soon be realized with the partnership.
Last January, Barnes and Noble said they were planning to separate their digital business strategically. The formation of Newco is a realization of that plan and gives Microsoft the platform to refresh Nook.
Microsoft President Andy Lees says the app will "accelerate e-reading innovation across a broad range of Windows devices." Barnes and Noble CEO William Lynch released a similar statement and says Windows 8 Nook will "bring world-class digital reading technologies and content to the Windows platform." The theme is common. Representatives of both companies are eager about the Nook for Windows 8 app and believe it will revolutionize the Windows OS platform.
It's worth noting that this isn't the first time Barnes & Noble expanded their horizon. Nook is already available as an app for Android, iOS, Mac, and PC. But unlike them, the company's partnership with Microsoft could give birth to more than just an application. The Newco subsidiary also covers the textbook business which means that Microsoft could be eyeing the e-textbook market, just so they can compete with Apple.
Microsoft and Barnes and Noble were previously involved in patent disputes but the Newco partnership forced them to agree on a settlement. So what does $300 million give Microsoft? It grants Newco and Barnes & Noble royalty-bearing licenses under Microsoft patents for their Nook e-readers and tablets. Not only are we looking forward to an application but possibly a dedicated e-reader device.