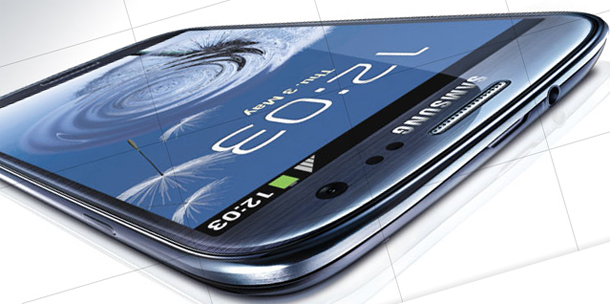 Samsung and Visa just teamed up to create a Limited Edition Samsung Galaxy S3. If you're an Olympian competing at this year's Olympic games, this is good news. But if you're a regular Olympics fan, tough luck – you'll need an Olympian relative in order to get hold of one. The Limited Edition Samsung Galaxy S3 will be limited to athletes and trialists competing at the 2012 Olympics this summer.
The team-up between these two companies is going to result in a Samsung Galaxy S3 that's equipped with Visa's propriety payWave technology. It is basically a payment method which doesn't require you to take out your Visa credit or debit card each and every time. I guess you can think of it as a rebranded version of Near Field Communication (NFC) payments. With payWave, you simply have to wave a compatible phone – which in this case will be the Limited Edition SGS3 – to the register during checkout and everything will be taken care of. To make it work, you need to launch the pre-installed Visa icon on SGS3 and hold the phone up against a contactless payment terminal to make purchases.
You shouldn't be worried about compromising the security of your Visa account by opting for the convenience of payWave technology. Purchases beyond £20 always requires a password, keeping your account safe from large transactions. Moreover, account balance and recent transactions can also be accessed through the app, allowing Visa card holders to monitor their expenses.
Selected retailers throughout London will participate during the launch of the limited edition SGS3, allowing Olympians to use Visa's payWave technology for purchasing things in local stores. Visa has been working closely with Lloyds TSB in the UK to enable NFC payments throughout the region and there's no doubt they're using the Olympics as a platform to get attention. Even if it were a publicity stunt, at least our proud Olympians get to benefit from it.
If you happen to be a die-hard Olympics fan, we're not going to leave you hanging here. There's one device you can get your hands on – Acer Iconia Tab A510. Acer is offering an Olympics Game Edition of this 10-inch slate for a retail price of $449 in the US and Canada. The tablet has the Olympics logo embossed in its soft-touch back.