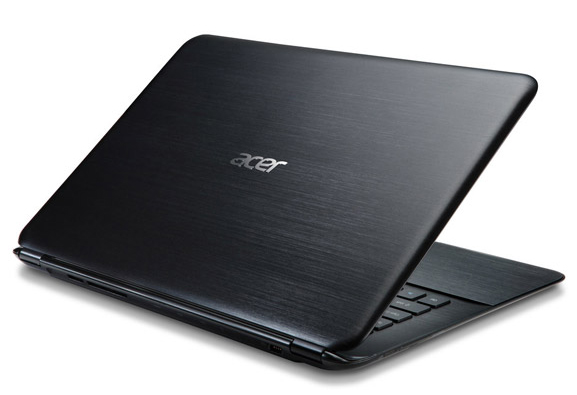 The laptops market is just as loaded with new models as it was a couple of years ago – even more so, I'd say. Among the dozens of entry level and mainstream affordable devices, you can find the more expensive workstations and of course, the Ultrabooks, which are heavily marketed by Intel and the manufacturers as the next wave in laptops – judging by the specs and the design, that may indeed be true.
If you're planning on buying a new laptop, it's definitely worth taking a look at Ultrabooks – the second generation is already here, with the new Ivy Bridge processors that have a very decent integrated graphics adapter (the Intel HD Graphics 4000, which can play Skyrim on medium settings at ~35 FPS) and more than enough performance to run any tasks. Here are just a few reasons Ultrabooks are worth considering, whether you buy them for your home or office:
They are attractive.
In case you haven't noticed, Ultrabooks are very attractive – you won't find any normal laptop with quite the same design, and the ultra-slim and light form factor just makes things better. An Ultrabook would look just as well on an office desk as it would in your home or at a café, which makes it the perfect choice for the style conscious users.
They are sturdy.
Ultrabooks are also well built – most of them are made out of metal, since they need to be both ultraportable and sturdy. Thanks to the light weight, they can withstand a short drop better than the heavier laptops (although it's not advised to drop them, of course), and traveling with one should be safer.
Their battery lasts longer than normal laptops.
Being ultraportable machines, Ultrabooks were designed with a longer battery life from the start – most Ultrabooks last 6 and more hours of real work, which is quite a lot better than the 4-5 hours maximum you get with a normal 15.6 inch laptop. The low voltage processor, SSD and other components definitely help this, too.
They have more than enough processing power.
Most, if not all, Ultrabooks use an ULV processor – Intel's Sandy Bridge or Ivy Bridge units for now (AMD is said to have a good ULV chip coming out later this year, too) to save power, but that doesn't mean they're slow or laggy – on the contrary, the Core i5 and i7 used inside them are just as fast as the older generation Core 2 Duo running 1 GHz higher, which is pretty impressive. That is more than enough processing power to run any apps, including demanding software like Photoshop and After Effects.
They have more than enough storage space and connectivity options.
Ultrabooks were originally conceived to counter the tablet onslaught, and one of their defining features is the full size SSD and many connectivity options. The typical Ultrabook has a 128+ GB SSD and an SD card slot, which is much better than the 32-64 GB maximum on tablets. Moreover, Ultrabooks have USB ports, Ethernet, as well as a separate output for an external monitor – all built in and ready to work without any adapters.
Of course, Ultrabooks are still more expensive than mainstream laptops, and most of them are underpowered compared to even the mainstream models, but they have enough advantages to be worth considering as your next laptop. Be sure to take a look at a few of the Ultrabooks on the market before deciding what to buy!