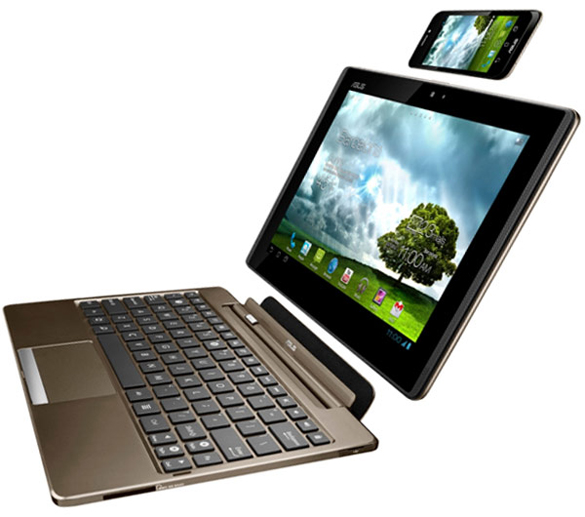 Asus PadFone caught everyone's eye when it debuted at the Mobile World Congress. The phone turns into a tablet or laptop when docked on the appropriate station. The idea behind it is innovative, fresh, and practical altogether. Up until then, PadFone was just a three-in-one mobile device. Now, you can turn it into an all-in-one desktop thanks to its new docking monitor.
Asus showed off a docking monitor for the PadFone at Computex 2012. It has a 24-inch flat-screen display with 1920 x 1200 pixels. The display is supported by a square-shaped stand – the same place where you'll be docking the PadFone. Once you plug in the phone, the display turns into an AIO.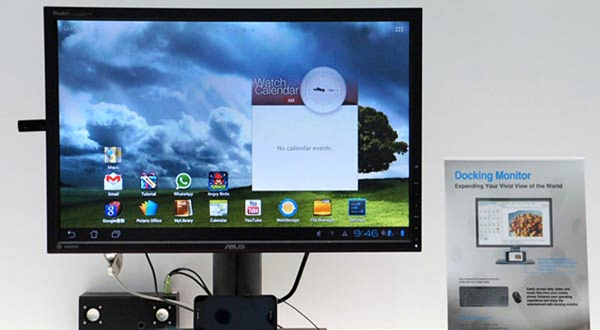 The screen isn't touch-sensitive though. You have to rely on a mouse and keyboard to interact with the desktop. I thought this was a huge letdown since most of us would prefer touching the screen to switch between apps.
On the bright side, Android doesn't feel awkward on the desktop. It even feels more intuitive than Google Chrome OS which was specifically designed for PCs – hence, the birth of Chromebooks. The matte screen is also of note and made viewing more pleasurable under bright lights. In addition to anti-glare properties, the screen offers wide viewing angles amidst the absence of an IPS display. Finally, completing the desktop experience are the HDMI, VGA, DVI, and four USB 3.0 ports.
The 24-inch docking monitor is different from the Thunderbolt display showcased alongside it. It has a larger 27-inch screen with 1920 x 1080 pixels. Ports include a DisplayPort, HDMI and DVI inputs, and of course, Thunderbolt. It is the first display coming from Asus equipped with the high-speed interface. The technology enables it to seamlessly play high-resolution videos from Thunderbolt-compatible storage and devices.