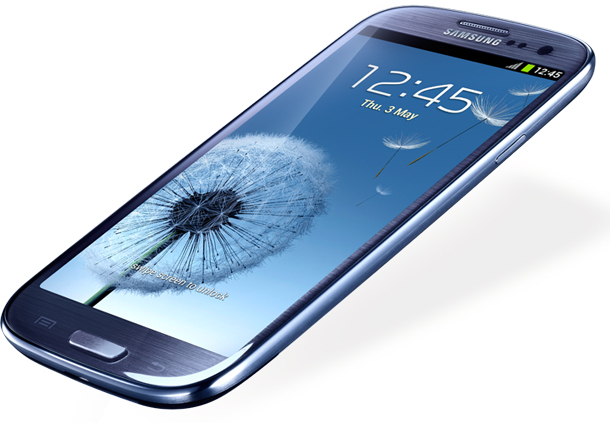 Five major US carriers are launching Samsung Galaxy S3 realy soon. It'll be available at Sprint, T-Mobile, US Cellular, and Verizon in the coming weeks. AT&T kept their mouth shut but there's no need to be alarmed since Samsung confirmed its availability for the network.
Beginning June 6, Verizon will take pre-orders of Samsung Galaxy S3. $199.99 will get you the 16GB model but if you opt for 32GB of internal storage, it'll cost $249.99. Verizon offers both with two-year contracts. The release date is unknown but you can sign up at VerizonWireless.com/GalaxyS3 to get the latest updates.
Sprint is launching Samsung Galaxy S3 on June 21. The smartphone is now available for pre-order at Sprint at $199.99 (16GB) and $249.99 (32GB). You can choose between Marble White and Pebble Blue but there's no other option other than sticking with a two-year agreement. T-Mobile will release it on the same date in retail stores and select partners across the United States. Unlike Sprint which gave away all the specifics, T-Mobile failed to fill us in on pre-order dates and pricing.
Samsung Galaxy S3 is hitting US Cellular last. The carrier won't be taking pre-orders until June 12 and to make matters worse, it won't be on sale until July. Exactly when in July – no one knows just yet. US Cellular also gave no word about pricing but said they will offer it in Pebble Blue and Marble White, in either 16GB or 32GB. For updates, you can sign up at USCellular.com/GS3.
The good news is that everyone, including US carriers, is getting one version of Samsung Galaxy S3. It will be nothing like Samsung Galaxy S2 which had multiple variants with different specs and design. Instead, there will be just one Samsung Galaxy S3 with the same hardware and design. The only difference they could have is software. AT&T, Sprint, Verizon, and T-Mobile are expected to load SGS3 with carrier-specific services and apps.
T-Mobile will be at a great disadvantage since they haven't rolled out LTE technology. Customers won't be able to benefit from the phone's ability to connect to 4G networks.