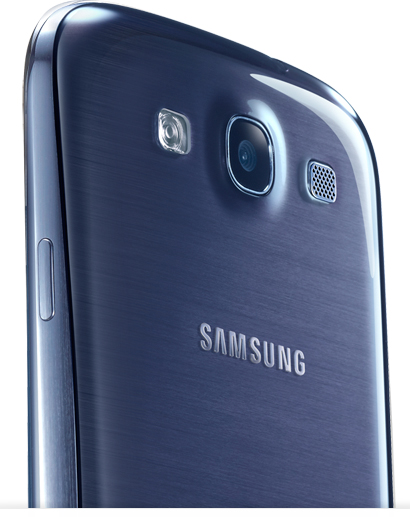 Eldar Murtazin got everyone riled up when he said that Samsung Galaxy S3 was getting a ceramic body. Most people complained that plastic made Samsung's phones feel cheap and fragile. Recent announcement of the Galaxy S3 proved him wrong. Instead of the premium build quality we were longing for, the reality of a (once-again) plastic SGS3 finally set in when its glossy finish dawned on us. It's not that we hate plastic. In fact, plastic enabled Samsung Galaxy S2 to hold up against iPhone 4S in a series of drop tests. Furthermore, plastic made SGS2 lightweight and comfortable to hold for longer periods. Since Samsung Galaxy S3 is made of plastic, we couldn't help but wonder if it's just as durable as its predecessor. Android Authority pretty answers that question after putting iPhone 4S and SGS3 through a drop test.
iPhone 4S and Samsung Galaxy S3 were dropped on their backs, sides, and front. Tests were performed on hard concrete and both devices were dropped from shoulder height. As expected, iPhone 4S flunked the front drop where it sustained damage on the front panel and back cover. When dropped from the side or its back, it did pretty well and suffered only from scratches. Results for the Samsung Galaxy S3 were surprising to be honest. Dropping it from the side or front will leave you with a badly shattered front panel. The removable back cover breaks loose from the device when dropped on its front but you can still replace it.
Last year, Samsung Galaxy S2 and iPhone 4S were compared in a similar drop test. SGS2 effortlessly bounced off concrete and got away with just a few scratches whereas iPhone 4S suffered the same glass-breaking fate. The curved design is to blame for the failure of SGS3 in the drop test. Because it's thinner on the sides, it doesn't absorb shock quite as well as the rectangular Galaxy S2. Even if it were to have a ceramic body, that won't spare it from damage. The ceramic HTC One X was dropped from waist-high and yet its screen shattered into pieces.
If you plan on getting the Samsung Galaxy S3, you must avoid dropping it on concrete. Better yet, protect it with an additional case – preferably one made of rubber or leather. Snap-on cases aren't really much help to begin with. One of the official accessories of SGS3 is a flip cover which protects the phone without sacrificing thickness.