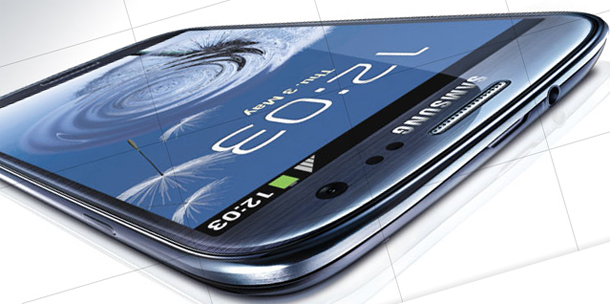 Over the weekend, official accessories for Samsung Galaxy S3 were announced. That includes C-Pen, the Flip Cover, Wi-Fi Display Hub, and the battery charger and stand. At first there doesn't seem to be anything out of the ordinary but some of them offer unique features. Here's our first impressions on the accessories of SGS3. Who knows? They just might convince you to get the phone.
C-Pen
Samsung Galaxy S3 isn't in the same league as Galaxy Note 10.1 but that doesn't mean you can't use a stylus on it. And that's why there's C-Pen, a capacitive stylus specifically made for Samsung Galaxy S3 and other Galaxy devices with capacitive touch screens. This isn't the first time Samsung came up with a stylus but C-Pen is contoured for better grip, making it thicker and wider altogether. Despite its chunky body, the capacitive tip is thinner compared to most styluses and is about the size of a fine-tipped marker. Its smaller tip means it is more accurate for handwriting and drawing. One cool app you can use it on is Sketchbook Mobile, a paid app you can download from the Google Play Store.
Flip Cover
Flip Cover serves to protect the plastic body of Samsung Galaxy S3 from scratches and does a little bit more than that – it replaces the phone's glossy back cover. That way, the thinness of the phone is retained even if you snap it on. At the same time, it has a flap for protecting the front screen. Not that it's needed much since SGS3 has Corning Gorilla Glass 2. We like how Flip Cover replaces the back cover and has holes for the rear camera, LED flash, and speaker. But we're not sure how the flap is going to stay on-screen when not in use. It doesn't seem to have any form of mechanism to keep it glued to the screen while it mingles with all other things in your bag or pocket. If it doesn't have a magnet or any other mechanism to keep it latched onto the screen – it's a no-go. The front flap is useless if that is the case.
Wi-Fi Display Hub
This is probably the coolest gadget that comes as an accessory to Samsung Galaxy S3. It is about the size of external HDDs making it ultra-portable. Wi-Fi Display Hub is not a projector but an adapter. It allows the phone's screen to be projected on an HDMI-compatible device via a full-sized HDMI port. The device isn't for everyone but if you want to play games, videos, or view photos on a larger display, it will come in handy.