Another week has gone by and the mobile industry just keeps generating news like it's nothing. Keeping up with everything is great, but it's really not that fun when you've got a dozen things going on every day.
To make it easier for you, here's a recap of the past week's top news in the mobile industry – let's just say that it's been an Apple week, with most other things being almost completely overshadowed.
Apple seeks an additional $707 million and permanent injunctions against Samsung
Seemingly not satisfied with the $1.05 billion won in the recent legal battle (or shall we say, war) with Samsung, Apple is looking to further increase their winnings from the alleged infringements. A court filing revealed that the company is looking to enhance the payout for damages by around $700 million more. Samsung isn't happy about it and are requesting a new trial on the case, which may have a different outcome if granted.
Apple released iOS 6, upgrades are rolling out


Apple's iOS 6, the new version of the operating system at the heart of the iPhone and iPad, has finally started to roll out across devices and networks. Over 15% of all iPhones have already been updated, and it's expected that the big majority of users will do so by the end of the month. iOS 6 brings several major changes, as well as numerous small improvements and it was officially announced at the same time as the new iPhone 5.
Apple's new Maps are quite inaccurate, "a work in progress" according to the company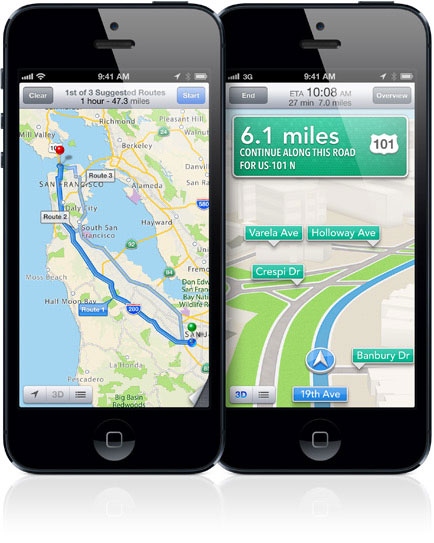 One of the new major features of iOS 6 is Apple's own Maps – no longer do they rely on Google's maps, and that may have proven to be a mistake. According to numerous reports from across the globe, the maps and especially turn-by-turn navigation are quite inaccurate. Apple says the service is a work in progress, which seems a bit irresponsible seeing as many people depend on their iPhone or iPad for daily navigation.
The iPhone 5 was released on Verizon, is GSM-unlocked out of the box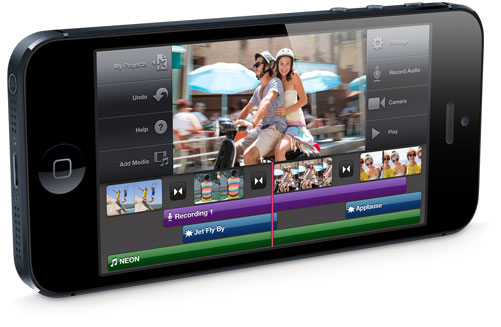 The newly released iPhone 5 is already available on Verizon, with long lines forming up at both Apple and Verizon stores for its purchase, and according to several people who already bought the next big thing in mobile, the device (which features both CDMA and GSM radios, with a micro SIM inside) is SIM-unlocked out of the box, making it possible to use the phone without any trouble on AT&T, T-Mobile and of course, any other network in the world. This is great news for travelers and those who want to use the phone on another network without having to wait for it to be officially released.
Leaked photos point towards an imminent iPad Mini release
Rounding up Apple-related news is the leak of several photos of what appears to be a smaller iPad – the device looks pretty authentic, and it's an almost safe bet to say that the iPad Mini is real, in which case Apple should be releasing it by the end of the year.
Google has released Android 4.1 Jelly Bean for the Galaxy Nexus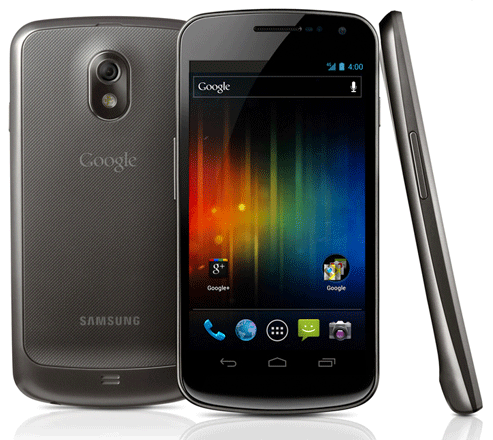 Despite Android 4.1 Jelly Bean being out for quite some time and present on pretty much every new smartphone, it was notably absent from Google's flagship device, the Galaxy Nexus. The company has released the much awaited update this past week, and now the new phone is better than ever, thanks to numerous bug fixes, enhancements and improvements.
There's plenty more where that came from – be sure to tune in every week for the weekly news recap, only on Gadgetmania.com!