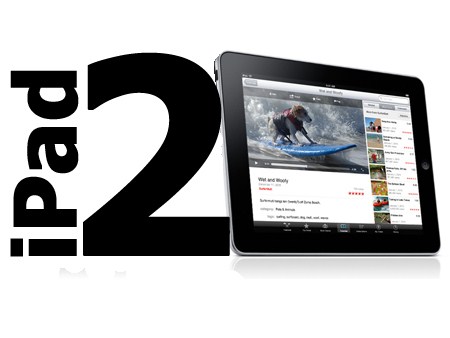 For a while now we have been hearing a number of rumors, from around the world, about the new iPad 2, which will soon be announced by Apple. Although rumors are rife, Apple remains tight-lipped and will not confirm, nor deny, any rumors about the supposed iPad 2.
Some of the initial rumors doing the rounds claim that the iPad 2 will consist of two cameras. The original iPad already has one camera that faces the user for video conferencing purposes on the back. Reuters have recently reported that camera makers, Genius Electronics Optical Co. Ltd. and Largan Precision Co. Ltd. have struck delas with Apple to make camera components for a new upcoming device, but they would not reveal for which device the cameras are being made.
Another rumor doing the rounds is that Apple plans to move away from the current iPad's AMOLED display. DigiTimes has reported that Coretronics, another Taiwan-based components supplier, is working on backlight units to supply to Apple's iPad display manufacturers, Chimei Innolux and LG Display.
Backlight units, or so-called BLUs, are used to light LCD displays, but AMOLED does not require backlighting, suggesting that if Apple is indeed building BLUs, it will switch from AMOLED to a screen that requires them.
The iPad 2 will, according to rumors, also be carrier-neutral and will work all over the world on various networks.
Rumors suggest that the new iPad 2 will be much lighter and build with some kind of MacBook Air-like unibody construction method.
It was also said that the new device will consist of a place, at the back of the device, that will allow for an SD card reader or USB port. The device will also boast with new and better improved speakers on board.
Some analysts have stated that the new improved speakers may squash any hopes for USB support.
The new device will also be thinner and more flat on its back side, in some ways emulating the iPod Touch. A blog post speculated that the new device will lose three millimeters from the length and width, which will not affect the 9.7-inch LCD screen.
Finally, the latest rumors speculate that the new device will go into development in January 2011 and will be released in April.
Whether the rumors are true or not, the speculations may be indications of a few things Apple may have looked into in making the iPad an even better device!