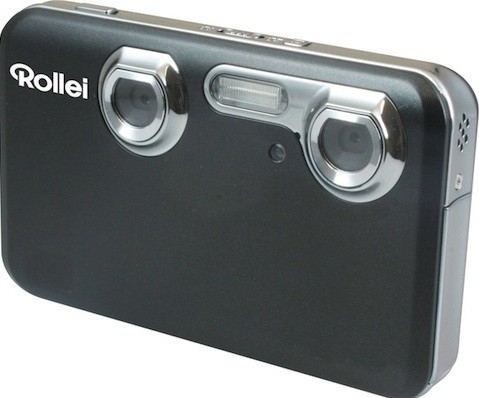 Rollei, the 90-year old German camera manufacturer, recently announced that it will be going 3D with its new Power Flex 3D point-and-shoot and accompanying Designline 3D photo frame.
The specifications for the device include 720p video recording, 5 megapixel still images and a 2.8-inch LCD 'round back, which will allow users to see their images in a way resembling 3D without the need for 3D glasses.
The specifications place Rollei in line with many similar 3D point-and-shoot cameras.
The accompanying photo frame also consists of a 7-inch screen, which will also allow users to view 3D effects without the need of 3D glasses.
The Rollei Power Flex 3D will be available in Europe during January 2011 and is expected to retail at just under $400 apiece.