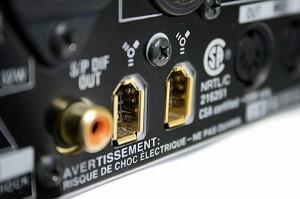 1394 announced that it has reached the 2 Billion mark in FireWire ports shipped worldwide, and the company expects that it will continue its strong growth in 2011.
It was also announced that consumer, computer and industrial products with optimal connectivity will move to 1.6GB/second bandwidth in 2011.
The 2 billion ports represent a significant milestone for 1394. According to the company, the 2 billion FireWire ports provide more than 1.2 billion consumer and computer products with reliable, versatile high-speed connections.
FireWire continues to be applied in a wide-range of personal computers, storage systems, new generations of set top boxes, industrial and factory automation equipment and professional audio systems.
The 1394 Trade Association estimates that the total of 1394-equipped devices will yet again increase in 2011. The company foresees continued expansion into higher speed computing, storage and consumer electronics products.
The 1394 Trade Association is a worldwide organization dedicated to the advancement of the IEEE 1394 (FireWire) standard.
Looking back at the CES, it was announced that USB 3.0 would become the next standard in connectivity, offering users 5GB/second connectivity. The fact that Intel may also get on board with Superspeed, according to some reports, it may be some time before FireWire will celebrate a similar milestone again.