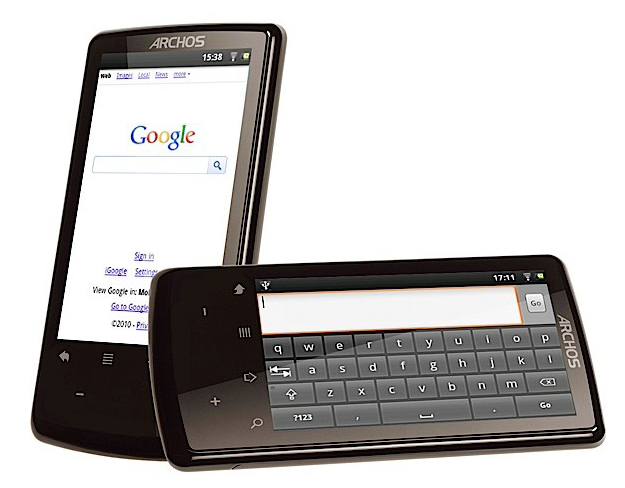 Are you in search for a perfect gadget that can keep you connected even when you are on the move? People today are always on the move because of their personal and professional reasons and therefore you see that most gadgets designed today are smaller and compact and faster to provide better productivity. Archos 32 Tablet PC is just one such device that provides you with the best features and options that would really love. In simple words, Archos 32 tablet PC is a 3.2 inches touch screen Android that can store 8GB data and load all your video and audio files to keep your entertained.
On the outer side the Archos 32 Tablet PC looks awesome and has a looks which might confuse someone with music player. The outer body is made up of black plastic but it also has brushed metal on the sides. The weight of the Archos 32 is just 2.5 ounces and that is really light for a tablet PC. The overall width of the device is also not thick and therefore you can easily fit that into your jeans pocket. On the front it has a glossy screen which is very responsive and therefore you don't have to get annoyed while tapping the options.
If you look below the screen you will find six touch sensitive buttons that have various functions which make your life easier. On the bottom you have microUSB slot and 3.5 mm headphone jacks, but Archos 32 misses out on speakers and that is something that music lovers will not appreciate. The 420 x 240 resolution display is something that will cover up for those who want good screen quality. The screen is quite glossy which looks good during the night but you might find it hard to use Archos 32 during the day time especially when you are right under the sun.
The Archos 32 is a treat for music and video lovers as you can start your music at a touch of a button. The Archos 32 supports a list of music and video files so there is nothing to worry about. There is also a VGA camera that is loaded on the back of the Archos 32 and the picture quality is very average. The applications can be loaded easily and you can handle all your applications well on Archos 32 because of its smooth handling and touch response.