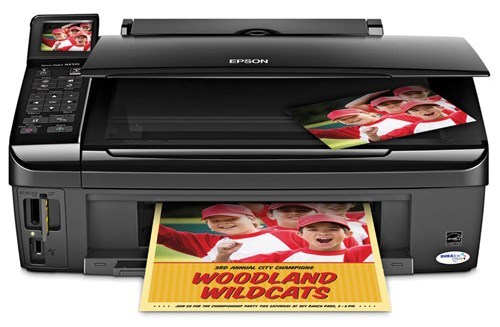 Are you looking for a good gadget that you can add to your small office? Gadgets are really important for your office because you would always want that your employees can wrap their work faster and in smoother fashion. The Epson Stylus NX515 is one such device that is perfect for office work or for those who work from home.
If you are looking for an all in one kind of device that syncs well with your computer or laptop then Epson Stylus NX515 is something that will satisfy your official needs. In other words, this gadget is power packed and loaded with lots of options.
The Epson Stylus NX515 is certainly the best machine available in the market at the moment because of the features that are loaded in it. It has the fastest output speed compare to another printer in the market. It has a robust driver options that can work in any kind of office conditions making your printing and scanning jobs easier.
However, one of the best features of Epson Stylus NX515 is that it is inexpensive which is what every business owner looks out for. On the top the Epson Stylus NX515 is very sleek and therefore it does not consume a lot of space wherever you place it. It has a dark carbon weave pattern on it which makes the printer look great. The output tray is very compact and measures 17.7 inches wide, 21.3 inches deep and 11.7 inches tall which is almost 5 inches compact compare to any other standard printer available in the market.
To make this printer, scanner and copier operate there are buttons available on the control panel which are easy to use and understand. The buttons are on the left side of the machine and you can see a 2.5 inch tilted LCD screen which tells you about the status of the device. Just below the LCD screen there are buttons like power switch button, function buttons, shortcut buttons that allow you to copy, scan and take photos.
There is also directional pad for menu navigation. The buttons are so easy to understand that it might take you just few minutes to understand how to operate this little device. The Epson Stylus NX515 comes with a media card reader and therefore you can print pictures directly from your digital camera if you want. You can connect the printer with your computer or laptop through USB, wired Ethernet or through Wi-Fi.