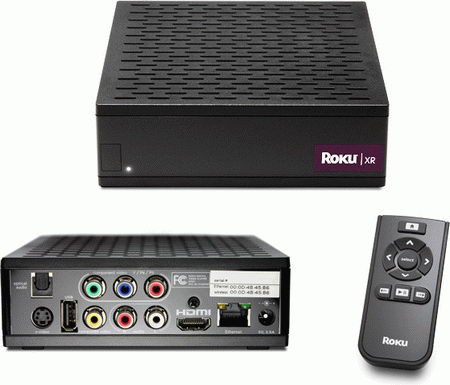 Do you love watching movies and videos whenever you have time? There are many great DVD players available in the market but Roku has now come with a brand new SD player that is something very new and innovative. The idea is to connect your TV and your internet connection because normally people are seen watching videos and movies on their laptops and computer screen which are not big enough. However, now with the help of Roku SD player you can watch your favorite movies on your TV in seconds with the help of your internet connection.
The biggest advantage about the Roku SD player is that it is not bulky and large like normal DVD players that you cannot carry. Roku SD players are light and compact and therefore you can carry them along with you even if your work demands you to stay in different parts of the country. Roku has designed the SD player to provide more comfort to the consumers and therefore the set up is as easy as plugging the wires. You don't need any kind of software to connect your Roku SD player with your TV. You can plug in the wires that you get along with your Roku SD player and connect it with your TV.
Being very innovative this SD player has received a lot of positive response from the people all over the world. The player also has a built in Wi-Fi technology that allows you to watch your favorite movies directly through the internet. You can stream your movies from the websites and watch it directly on your television screen. In most cases, dealers that sell Roku SD player online also provide consumers with different options where they can buy movies on the web and watch them directly on their television screen.
Roku SD player has built in Wi-Fi 802.11 b/g with WEP, WPA and WPA2 support. It supports different composite video output and HDMI as well. You can view the video in 16:9 HD mode, 16:9 anamorphic mode and 4:3 standard mode. The audio mode is stereo by default but you can change it to Digital over HDMI.
You can use the NEC remote control but you can also use any other universal remote. The AC adapter is provided with the player that consumes 5 watts in peak and 3 watts in standby mode. The overall weight of the player is only 300 grams which makes it very light and easy to move around.