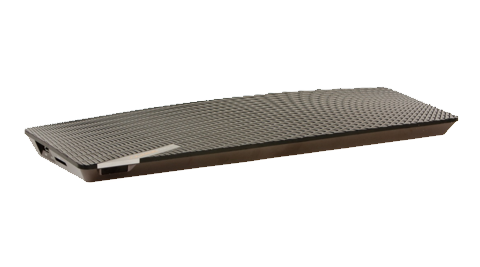 Monsoon Multimedia, a provider of video convergence products, announced the launch of the consumer mobile accessory, Vulkano Flow. When connected to any set-top box, the new Vulkano Flow can stream high quality TV content to mobile devices inside or outside the home.
The new device will consist of a seamless installation process, which will allow TV content viewing of any channel possible on BlackBerry, Android, tablets, iPhones, iPads, Macs and PCs possible. It is expected that the device will soon support Windows 7 and Symbian devices.
Below are some mentioned features of the Vulkano Flow:
• Place shift television programming and view on smartphones, Android Tablets, iPads, PCs and Macs
• Pause, fast-forward or rewind live TV
• Browse EPG for shows and episode descriptions
• Mark channels as Favorite for quick access
• Watch and control your live TV on the go via Wi-Fi or 3G
• Connect to all major TV sources – cable, DVD, satellite, DVR, TiVo
• Stream video at H.264 and MPEG-4 standards at rates as low as 150kbps
• Connects wirelessly through Vulkano's on board .11n WiFi to home router
• TV content is passed from the set-top box's analog output (component, composite) to Vulkano; using resolutions up to 1080i
The device will be available in January at www.myvulkano.com as well as at retailers.
The Vulkano Flow is expected to retail at $99.
Monsoon Multimedia also announced the launch of the full-featured Vulkano Blast, which integrates DVR, web video, place shfting, universal Plug and Play streaming, mobile video recording and a 160GB internal hard-drive for $199.99.