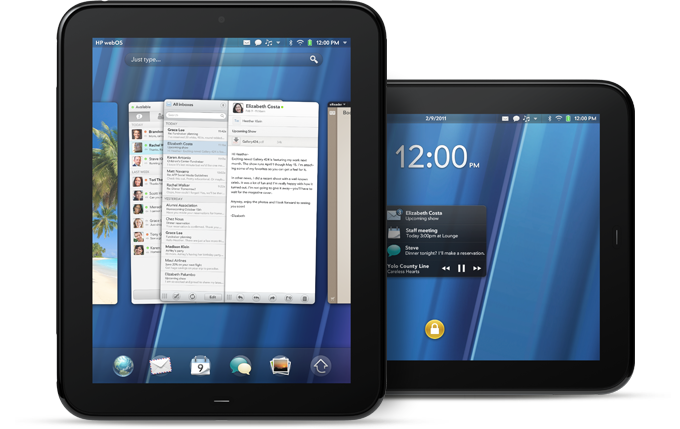 While the world continues to buzz about the new HP TouchPad; Qualcomm released their official press release today regarding the Snapdragon APQ8060 processor upon which the HP TouchPad is built. The new HP TouchPad is the first to use the Snapdragon APQ8060 dual core processor and it's expected that more companies will soon integrate the processor in their devices.
"Our work with industry leaders has allowed us to showcase the full spectrum of Snapdragon's graphics and multimedia capabilities in both the tablet and smartphone space across major software platforms," said Qualcomm Vice President of Product Management Raj Talluri today in a press announcement.
Continuing he spoke about the plans to include Snapdragon in multiple devices, "With more than 75 Snapdragon devices already announced, 150 Snapdragon devices in development and over 100 high end mobile games optimized for our GPU, Qualcomm continues to be a leader in delivering high performance devices to market."
The HP TouchPad, announced by HP yesterday, is the first webOS tablet device worldwide. Senior Vice President and General Manager of the Palm Global Business Unit for HP released a statement regarding the release of the HP Touchpad. "Today we're embarking on a new era of webOS with the goal of linking a wide family of HP products through the best mobile experience available. The flexibility of the webOS platform makes it ideal for creating a range of innovative devices that work together to keep you better connected to your world."
The HP TouchPad features HP webOS, high speed connectivity, the Qualcomm Snapdragon dual-CPU APQ8060 1.2-GHz processor, a 9.7 inch diagonal XGA capacitive, multi touch screen with 18-bit color, 1,024 x 768 resolution display and is available in either 16 GB or 32 GB internal storage. Included is a high performance browser that supports Adobe Flash Player 10.1 and includes wireless capabilities and Bluetooth.
GPS is available on 3G networks where applicable as voice activated directions are sold separately. The HP Touchpad weighs a total of 1.6 pounds and is expected to go on sale in the summer of 2011.