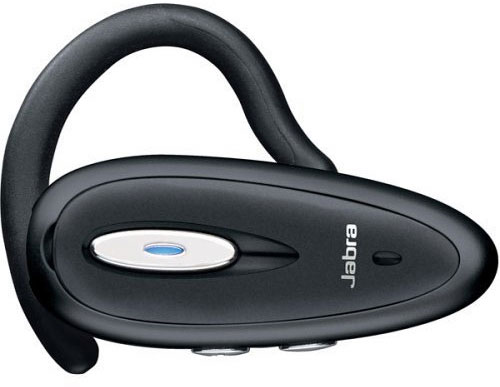 The Jabra Wave is the rare Bluetooth headset that combines functionality with aesthetics. Designed to resemble your ears' curvature, the Wave is easily swappable between your left and right ears with the appropriate ear gel.
We had no problems fitting it onto our ears, but this wasn't the situation for a few others. Out of ten people we checked with, only three were able to intuitively wear the Wave without prior instruction.
Its power and volume buttons are easily accessible along the rear outline. Just below the volume buttons, you'll spot two indicator lights which come in pretty useful for you to check if the wave is active and connected to any Bluetooth points. Alternatively, you can also tap on the call/end button to get a status report from the wave.
The call/end button wasn't very prominent on its elongated mouthpiece. The real issue is the stiffness of the button, made worse by adding the provided windshield onto the mouthpiece.
Riding in a vehicle with the windows wound down to test its wind noise reduction; we were informed that our voices became slightly muffled on the other end. This is only true of such extreme wind conditions, with a decent level of clarity being reported when we walked through areas with strong echoes or high traffic noise. On average, you can keep the headset connected to multiple devices for up to three days on a single charge. This figure will fall shorter with heavier usage, obviously.
In short, before you hand over a sizeable sum of $128 for the Jabra wave, here's our advice be sure that it is a comfortable fit on your ear.
At A Glance:
Radio
Bluetooth v2.1+EDR
Range
Up to 10m
Multipoint
YES
Talk Time
Up to 6 Hours