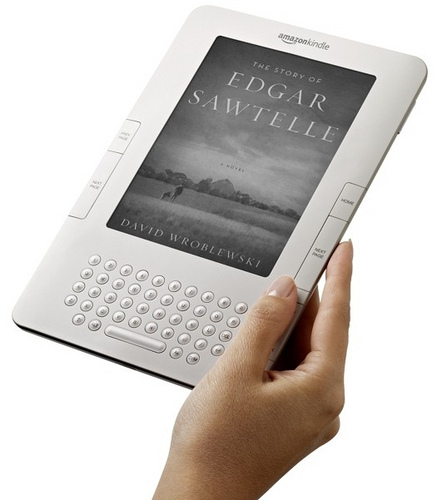 Kindle announced the early preview of their free software update on February 7, 2011. The update contains new features for Kindle and Kindle 3G. The software update is available for free download for those who wish to try the update before it is mass released. The Kindle update features public notes, real page numbers, before you go and a new newspaper and magazine layout. Kindle is Amazon.com's top selling item and continues to lead the way in electronic readers.
Public Notes is a feature that enables Kindle users to create highlights and book notes they can share with other readers. Kindle hosts many books that feature public notes that may include notes by authors, fans and book reviewers. The Public Notes option has been met with great reception by Kindle users worldwide.
Real page numbers enable Kindle readers to easily view page numbers in their Kindles. The page numbers coincide with the page numbers of print books; hence the name, "Real Page Numbers." EBooks often have page numbers, but not those that correspond with the page numbers in printed books.
Another feature of the Kindle 3.1 update includes "Before you Go." This feature enables readers to share messages, reviews and ratings on books when they reach the end of the story. This helps Kindle create personalized recommendations and includes additional titles by the same author.
The new newspaper and magazine layout lets Kindle users view news and magazines in layouts similar to those in print. The new layout enables Kindle users to view content in an easy and convenient manner.
You may download the early preview release of version 3.1 here: http://www.amazon.com/gp/help/customer/display.html/ref=hp_navbox_top_kindlelg?nodeId=200529700