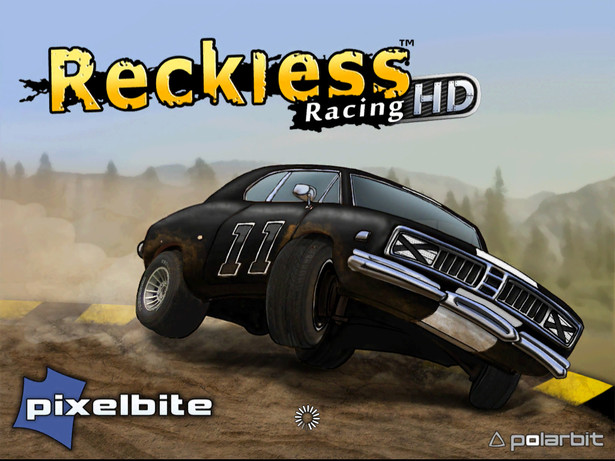 Apple has finally released the iPad 2, which began shipping on March, 11th, and millions of people are very happy about it, saying that they will finally get into the whole tablet thing (of course, many owners of the first iPad wish they could've waited a bit longer and bought the better model, as well :-). And with the half a dozen other tablets from various big manufacturers, the future of the iPad and the tablet market looks great.
With over 300,000 apps on the iTunes marketplace, all of which are high quality and checked by Apple before publishing, it's almost a given that anyone can find something for their tasks and applications. From document editing to surfing the Web and being a book reader, the iPad can do it all, with the right apps installed.
Sure enough, it can also be your only entertainment center, if you're not picky about the screen size.
Games have been a particularly hot topic on the iPad, and the device is just perfectly suited for a wide variety of them, from great looking 2D puzzles to 3D racing games and games that test your reaction time using the accelerometer, touch screen, proximity and other integrated sensors. If you still haven't experienced gaming on the iPad, it's time to do so, and here are just a few of the most beautiful looking titles for the tablet (they also work wonderfully on the iPhone, by the way):
Need for Speed Shift. Need for Speed is the acclaimed racing simulator, which gets a new version out every year and has firmly established itself as the go-to racing game on almost any platform (it even easily works on Linux with WINE!). The iPad Need for Speed Shift features a great graphics quality, with very smooth gameplay and controls using the accelerometer and on screen buttons. If you like car racing, this is the game for you.
Mad Skills Motocross. If you want some less realistic racing, and prefer motorcycles to cars, then Mad Skills Motocross is a must check game. It is an arcade style motocross game that looks simply great on the iPad – it doesn't strive for realism, and that's exactly why the cartoony graphics look very cool.
The gameplay is also fun, with pretty good effects and a lot of things to do. You can compete on over 50 tracks with the best players or play against the AI in Career or Time Attack modes – you should definitely check it out when you have the time!
Zombie Smash HD. The number one game in over a dozen countries around the world, Zombie Smash HD will not only entertain you, but also help train your fingers and hand-eye coordination, as you hunt down and smash the damn fast zombies that want to invade your virtual house. If your fingers are tired, you can use one of the 20 special items like liquid nitrogen, grenades and even asteroids to aid you.
Reckless Racing HD. This is an amazing game for the iPad with great graphics and a very fun gameplay, which puts you in control of a derby racing car, and you can do a ton of interesting stuff with it on the track, from hitting fences NASCAR style to spinning on dirt and drifting around corners like a pro!
The Secrets of Monkey Island. If you like Pirates of the Caribbean and any other pirate tales and games, you'll love this one. You may have already played it on the PC in the past – in that case, it's a must have, but if you didn't, you'll get to enjoy the fun adventures of the young pirate Guybrush in the dozens of great settings!
There are a lot of other great games for the iPad on the marketplace – and all of them are just a few searches away. If you want to enrich or complete your tablet experience, copying some of the best (including the ones listed above) is a great way to do it!