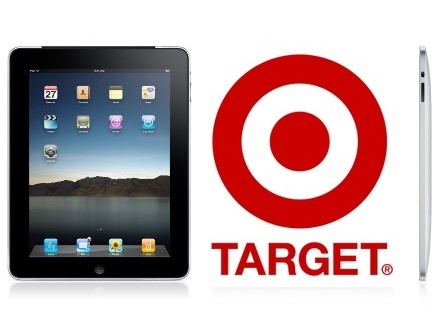 It was to be expected. After the release of iPad 2, the price of the first generation iPad has dropped considerably. If you're not ready to purchase an iPad 2 you're in luck because you can save one hundred dollars and more on the original iPad.
Rumor has it that select Verizon locations are offering the original iPad at incredible in store prices with reports saying that the 16GB Wi-Fi only model is on sale for $299.99 but if you can't find a good deal at Verizon, mass retailers are offering discounts as well. The original iPad is currently on discount at Wal-Mart and Target. Even Apple is offering a clearance on first generation iPads so it shouldn't be a surprise that other retailers are following suit.
Wal-Mart has run out of many of their original iPads online, but continues to have them in stock in stores, though you will need to check each store individually. Checking retailers online offerings is a good place to start. Wal-Mart is offering the Apple iPad with Wi-Fi 16 GB for $399.00 online with in store pick up which is a $100.00 savings. Those interested in bigger savings should drop in their local Verizon store and see what the iPad is going for.
Though Apple hasn't made an official statement regarding the price deal those who frequent deal sites are reporting that they are finding plenty of deals nationwide in Verizon stores. Since there is no official announcement, nor offer online for the deeply discounted iPad, it's best to do the legwork and check your local Verizon for the best deals.