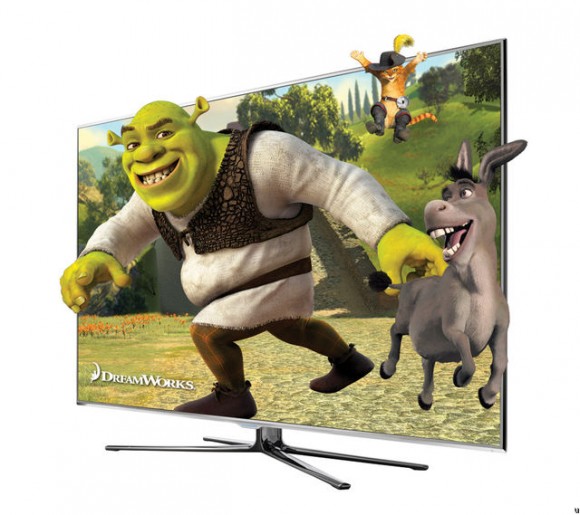 This year's tellies are brimming with 3D skills and new smart TV platforms
Sony HX923
£tba (due May) sony.com
The top-spec HX923 supplants Stuffs favourite set of 2010, the HX903, and adds Motionflow XR800 motion processing and an Opera web browser, You also get two pairs of active shutter 3D specs in the box, a welcome departure from last year's 'optional extra' strategy.
Panasonic VT30
tba (due February) panasonic.com
Panasonic has gone deeper (blacks), brighter (whites) and better (power efficiency). The VT30 active 3D plasma is sexier than last year's VT20 and features the ace new Viera Connect smart TV platform – racing game Asphalt 5 looked as good as it does on iPad, In Japan there's even a choice of Android 2.2 remotes in the shape of the Viera Tablet range.
Samsung D8000
£tba (due March) samsung.com
Most of us get chunkier with age: as Samsung's TVs evolve, they're doing quite the opposite. The astonishingly slim D8000 range features LED backlighting, a 5mm screen bezel, new Smart Hub smart TV tech, a touchscreen remote and ultra-lightweight active-shutter 3D specs that are – whisper it – stylish.
LG LW650T
£ tba (due spring) lg.com
LG's going big guns with its passive Cinema 3D range this year citing affordable, comfortable specs, no crosstalk and stats that claim we prefer the passive experience. Head of the pack is this 200Hz, LED-backlit set, with LG's new Smart TV tech (including browsing, apps, DLNA and on-demand streaming) and the Wii-like Magic Motion remote.
Glasses Free 3D
There were many auto stereoscopic 3D demos at CES, but Toshiba claimed a proper coup by showing off sets we should soon be able to buy. Its 56 and 65in TVs sport lenticular 4k (quad 1080p) panels and work brilliantly – but only if you sit in exactly the right place. Somewhat smaller versions should be heading to these shores early next year.