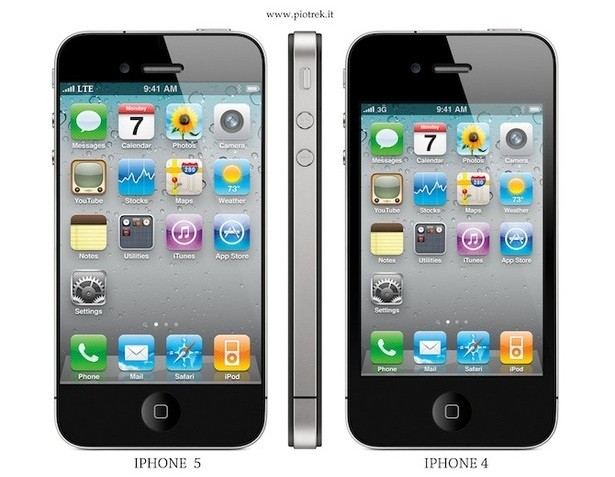 Apple will being working on the new iPhone 5 beginning in July, says a new report by Reuters. Apple, who is currently suing Samsung for patent and other infringements, is said to being production on the iPhone 5 in July with shipping scheduled to begin in fall 2011. Reuters quoted three people who were familiar with the situation.
According to the report, the Apple iPhone 5 will boast a faster processor speed but will be quite similar in appearance to the iPhone 4. Reuters said their sources chose to remain anonymous as Apple has not yet publicly released plans for the iPhone 5. The report from Reuters comes at a time that rumors abound surrounding the newest generation in smartphone.
On April 22, 2011, CNET reported that the iPhone 5 wouldn't have 4G capability or run on Verizon's LTE (Long Term Evolution) network. According to the report, the iPhone 5 simply, at this time, doesn't have the technology required to run on Verizon's LTE. The iPhone 5 should, however, run on AT&T as they use a 4G HSPA+ network and haven't integrated LTE at this time.
Two sources confirmed that suppliers to the new iPhone include camera module maker, Largan Precision Co Ltd, Touchscreen panel maker, Wintek Corp and case maker, Foxconn Technology Co Ltd.
These companies are expected to begin production either in July or August before shipping components to Hon Hai Precision Industry Co Ltd for assembley. The two companies declined to comment on the rumors, when approached by Reuters.
Though Apple fans were highly anticipating the launch of the iPhone 5 in July, it appears they will have to wait. Marguerite Reardon, of CNET, addressed several issues and rumors surrounding the iPhone and pointed out that the newest time schedule contradicts that of a previous report by Appleinsider that indicated the iPhone 5 wouldn't enter production until fall 2011. If the recent report by Reuters is correct, the iPhone would begin shipping as early as September.
The sources breaking the news to Reuters wish to remain anonymous, mainly due to the fact that the company has not announced the plans for the launch of the device as yet. Reuters, however, could not confirm the rumors with Apple.
We believe that there may be some truth to the rumors. None of production companies denied the rumors. They all simply declined to comment on the rumors. Apple has yet to comment on the rumors. We do look forward to an announcement by Apple, which now has been forced to an earlier date.
source Reuters