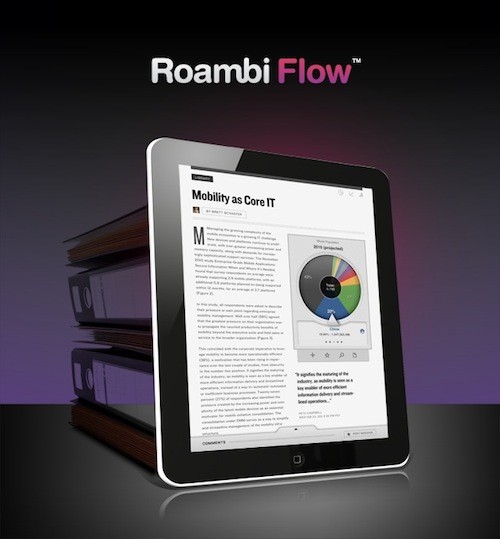 Roambi is a useful application for iPad owners where users can import data created in another program or system and generate dynamic charts from the data.
Now the creator of Roambi, MeLLmo is adding new capabilities to the product line with its new Roambi Flow.
Roambi Flow is a new application and content management system, which will create original documents using Roambi from the ground up. In theory, the application could be used for anything from a science paper to a full annual corporate report.
By putting the deeper analysis of the Roambi graphs into the narrative contents, will enable readers to construct their own interpretations of the data along with the conclusions or observations in the digital publication.
The point-and-click interface will allow users to create an elegant, interactive document on their iPads or even from a desktop browser.
The initial version of Roambi is said to be available in June working with the Roambi ES3 enterprise system. The Flow product will be available to non-enterprise customers later in 2011.