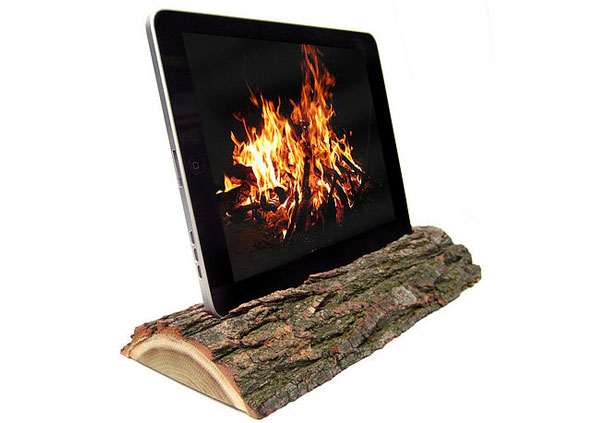 Are you one of the people who would like to bring technology and nature together? Well, TwistedTwee may have some good news in store for you with its newly announced iLog. The iLog is a wooden iPad stand, made from carefully chosen re-claimed London wood.
The new iLog is capable of accommodating the iPad both horizontally and vertically, and as the image above indicates, it looks great when you run a fireplace app on your iPad.
The new iLog stand is available on retail in the United Kingdom at a price of £35.
If you are one of those who would say that this is just 'a log', well, at least if you no longer need the stand you can actually burn it up in your fireplace!