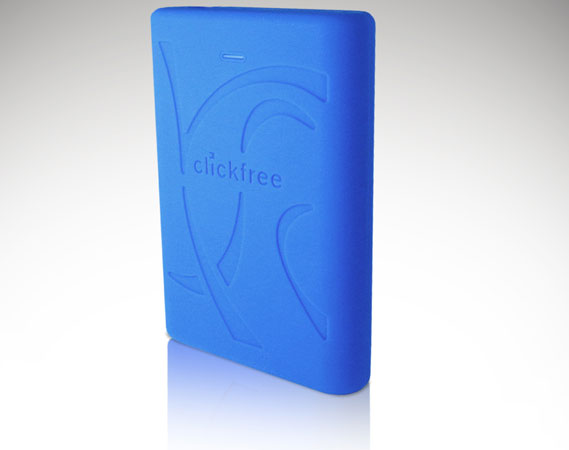 How many of us have lost a hard drive due to an accidental fall form a table or from our hands? We all can do with a little more rugged device. Well, the Clickfree C2 hard drive may just be the answer.
According to Clickfree, the device is capable of withstanding a 4-feet drop and still functions correctly. It also features the company's Easy Run software, which will automatically start backing up your computer when required to.
The rubberized 500GB hard drive is now available on the Clickfree website and retails at $140 per device.
The first 100 buyers will get the device at $100. So, if you are interested in testing the device's durability, be sure to head over to Clickfree and get yours today!