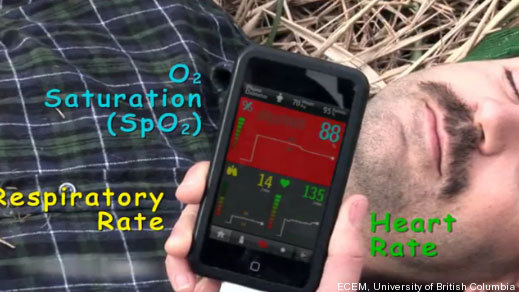 A new pulse oximeter that works with iPhone and other mobile devices has recently been announced by the Electrical and Computer Engineering in Medicine (ECEM) research group and the Pediatric Anesthesia Research Team (PART) at the University of British Columbia.
According to the two groups, the instrument is meant to be used at home by individuals with respiratory problems. The new technology is capable of measuring pulse rate and blood oxygen saturation.
Readings can be stored on the device and also be sent over the Internet to a users' doctor or a hospital. The technology has already been tested on the iPhone in trials at the Vancouver General Hospital and in Uganda.
No information has been provided on availability or pricing.