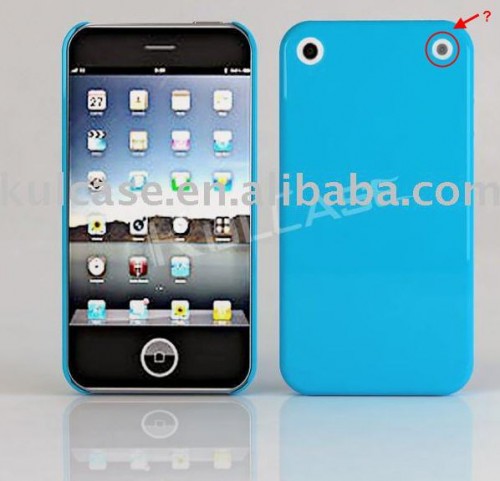 On Friday, the Internet was ablaze with new rumors that the next iPhone is well on its way and may be called the iPhone 4S. According to the rumors the new iPhone will retain the same form factor, but will include a few minor cosmetic changes and some new interior parts.
Today, GadgetsDNS released a photo of a new case, supposedly for the iPhone 5, which shows a re-located camera flash at the back. In addition, the image also shows a much thinner bezel.
The new image made its appearance on the Asian parts section of the supplier website, Alibaba.com. This is, however, not the first time that parts of a future-model have ended up on websites ahead of the official launch.
Although the image may not correctly portray to be a part of a future product, many such images have before ended up being parts of the correct device.
So, this may indeed be a sign that Apple is on its way to launch a new iPhone. The rumors on Friday said that the new fifth-generation phone may make its appearance in June.
Whether this is true, only time will tell…