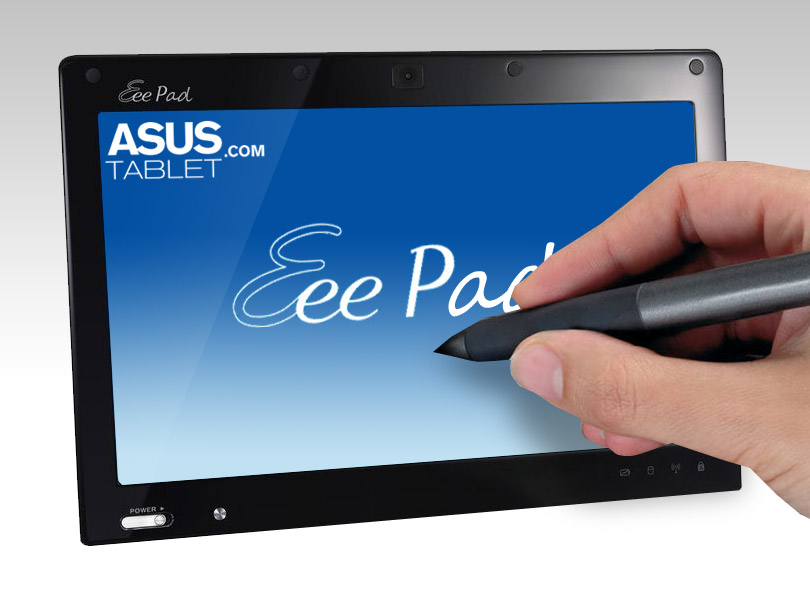 Tablets are definitely the hot topic this year, especially now that they're able to do so much more than before with dual core processors and pretty decent graphics adapters that are already comparable to laptop versions (plus, Android 3.0 Honeycomb also spices things up with the superb interface, though we're still waiting for those apps).
Asus is trying to repeat the netbook success
Asus is definitely no stranger to the ultra-portable market – in fact, they have created the netbook market and subsequent craze back in the day, with their EEE PC line of netbooks becoming somewhat of an icon for many people and manufacturers. Sure enough, the company just can't miss the chance of repeating that success, and they're trying hard to do it in the newly formed tablet market, as well.
While Asus has been feeding the rumor mill about their new EEE pads for quite some time now, this year they actually went ahead and confirmed the upcoming release of not one, not two, but three tablets aimed at different segments of the growing tablet market – the EEE Pad Transformer, Slider and MeMo, which will all run on Android Honeycomb using the NVidia Tegra 2 platform – that practically guarantees that at the very least they will be fast.
The Transformer and Slider look pretty cool
The first two actually look pretty interesting and can definitely get their fair share of the market in the ultra-portable department. The Transformer will be a 10.1 inch tablet that can dock with a keyboard and form a full netbook, doubling the battery life and giving you the ability to use a keyboard and touchpad to type documents, messages, surf the Web and use any applications you may need (remember that we're talking about an Android device). This is actually reminiscing of the Motorola Atrix and its netbook dock and one of Acer's transformer tablet designs, though the idea itself is nothing new – combining the best of both worlds has been a goal for many manufacturers ever since the first iPad came out.
The Slider looks exactly like HTC's old Shift – it's a tablet that has a keyboard sliding from under it, kind of like an oversized side slide smartphone. Of course, it's smaller and thinner, has a longer battery life and isn't bogged down by Windows or another proprietary operating system with no support. The tablet will have two cameras, a 5 megapixels unit for pictures and video and a smaller one for video calls on the front, a micro SD card slot, HDMI out port, Wifi and Bluetooth and many other hardware features.
The displays on both these EEE Pads are confirmed to be a IPS panels with a nice resolution of 1280×800, which means the picture quality will be good, much better than any current netbook. The price for the Transformer is supposed to be about $400, which is not bad at all for such a combination.
The MeMo will be a good competitor to the HTC Flyer
The last device from Asus is the MeMo, a much simpler tablet in the good old slate form factor, with a 7 inch display and support for pen input (with an integrated stylus, unlike the external one for the HTC Flyer). This looks to be a good competitor to both the iPad and the Flyer, especially if it will cost much less and come out sooner rather than later.
The tablets market is certainly getting crowded, but all three EEE Pads have something unique and useful to offer, unlike the Galaxy Tab and Xoom, for example, so I bet their sales will be higher. But we'll have to wait and see, won't we?