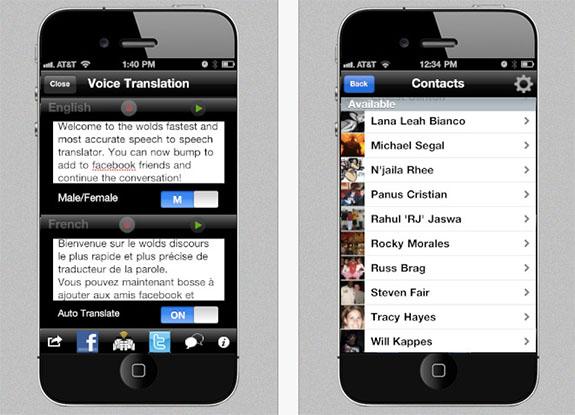 Currently, the rumor mill is ablaze with rumors on the upcoming next-generation iPhone 5. Although no official information has been released by Cupertino's Apple, we are still not sure about any factual information on the device. But, nothing stops another rumor from doing the rounds on the new device.
The new rumor spreading its way around the Internet now claims that the iPhone 5 may sport an Edge-to-Edge display. Users came across an application in the iTunes App Store, known as SpeechTrans Ultimate, which sports several screenshots of an edge-to-edge display of the iPhone that runs the app.
Nuance, the company who developed the app is known for their close collaboration with Apple when it comes to speech recognition. Could it be that Nuance perhaps just unveiled an official feature of the next-generation iPhone?
Please note that the image above is merely a photoshopped image that displays what Edge-to-Edge display would look like on the iPhone and that this is in no way a resemblance of the actual device.
via PCWorld