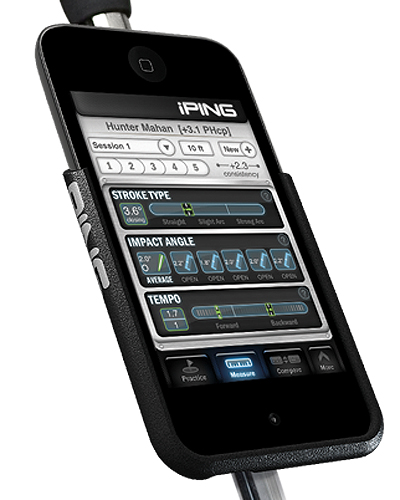 PING has recently unveiled yet another piece of smart technology that is capable of assisting users in improving their game of golf. The iPING Putter App will measure a users' stroke type, impact angle and tempo which can be used to compare stats with friends.
The new application aims to assist users improve the consistencies of their putts, which will ensure a better game on the golf course.
The new iPING Putter App will be available to users at no costs on the Apple App Store on June 20. However, the cradle used to attach it to your putter will be sold separately.