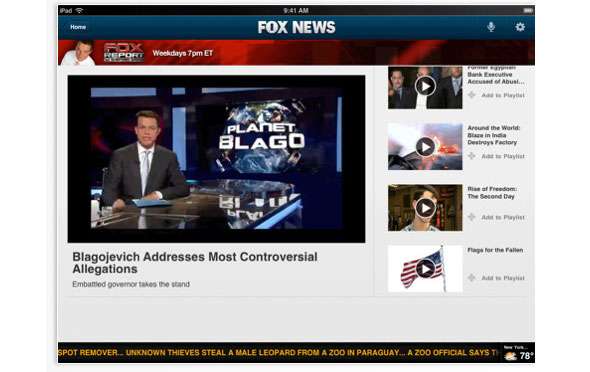 With millions of viewers, Fox News has announced that it has released a new iPad app, which will allow their viewers to read the latest news directly on their tablets. Users, however, are forewarned that the new app is said to be heavy on multimedia with picture-rich links to the latest news articles and videos.
With the new Fox News app, users are in a position save news stories to their Favorites and even share them on social networking services like Facebook and Twitter. With the app users will also have a news ticker and weather conditions visible at the bottom of the screen.
The app will also provide users with access to Foxnews.com Live each weekday between 9am and 3pm. Users will also have access to live coverage of major news events.
The applications is also said to support push notifications, which will alert users as and when new breaking news happens.
The application is now available, at no costs, from the App Store.