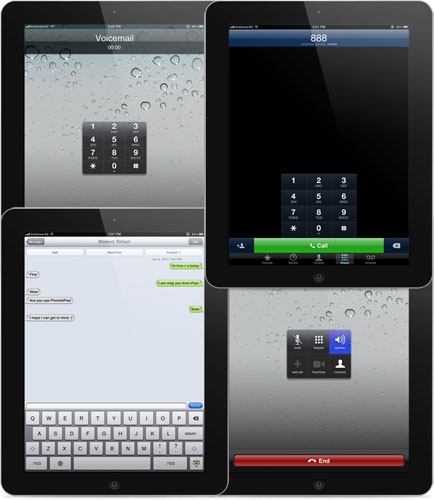 iPhoneIslam became known when they hacked FaceTime onto the iPhone 3GS, and now they are back in the spotlight – bringing cellular calling and texting to your jailbroken iPad 3G.
The hacking team recently announced the launch of the new Phonelt-iPad application, which will, in effect, turn your iPad 3G into a mobile phone device. The app will be available through the team's Cydia repository at a price of $20.
Although we did not have the opportunity to test the new app as yet, this may be a big move forward for millions of iPad fans around the world.