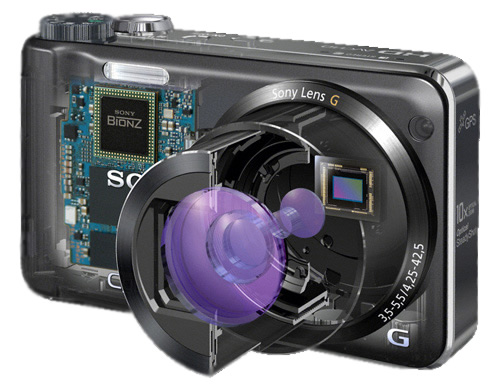 Digital cameras are now more affordable than ever. Buyers have a wide selection and you can get an excellent performer for a very good price. A trend that has been going for a while now is the miniaturization of cameras: big DSLRs are now being slowly replaced by electronic micro Four Third cameras, and the ordinary point and shoots are becoming exceedingly small every day, while the number of features and the picture quality in them keeps getting better and better.
That is great news for travelers and other people who need compact cameras for everyday use that don't take a whole lot of space, can easily be carried around and used and can store thousands of photos on one storage medium (which are most often SD cards). With that in mind, here are just a few of the best compact digital cameras you should check out if you are a frequent traveler:
Canon PowerShot ELPH 300 HS. Canon's ELPHs are known for their quality in a very compact housing. The 300 HS is one of the latest additions to the series, and with its ultra slim body, it can fit in any pocket, making it the perfect travel camera for quick photos and video clips. But don't be fooled by the small size: the ELPH 300 HS is a real performer, taking quality photos every time, even on full auto mode, and has a pretty decent 5x zoom for when you need to shoot something further away.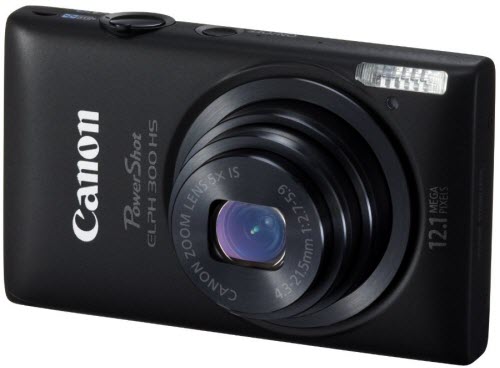 Sony CyberShot DSC-TX9. The CyberShot TX9 is a direct competitor to the ELPH, however it lacks the zoom and has a completely different styling, which is both loved and hated by a lot of people. The sensor is 12 megapixels, just like on the ELPH 300HS, and the camera has all the features you might need, except detailed manual controls, of course (that's reserved for more advanced cameras). You can also shoot 1080p videos, although the quality isn't what you'd call stellar.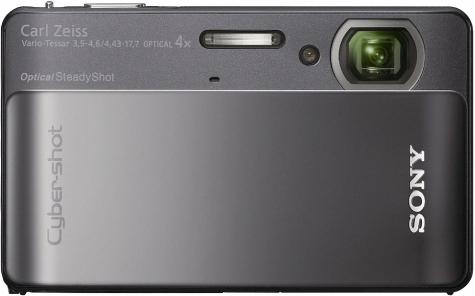 Panasonic Lumix DMC-TS3. If you're more of an active traveler or just tend to be clumsy with your equipment, the TS3 could be the best choice for a travel camera. Unlike most of its competitors, this compact device has incorporated rugged features that make it resistant to the most common elements like rain, dust and extreme temperatures, as well as shocks and impacts if you drop it. The quality of the shots is decent, comparable to the TZ10, which is the best in class, however its purchase does not reflect well on your wallet: this camera costs almost twice as much as its cheaper competitors.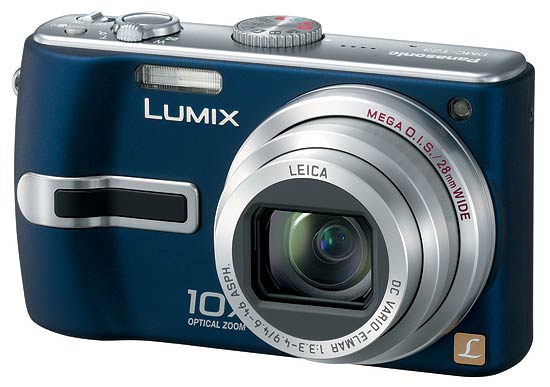 Sony CyberShot DSC-HX5V. If you need the best quality and performance possible in a travel camera and don't mind having to carry something slightly bigger and with a worse battery life than other compact cameras, the HX5V is an excellent choice. Its auto features are only exceeded by its low light shooting quality, which thanks to the Exmor R sensor is amazingly high, and it has a nice 10x zoom, GPS and compass for when you're lost. The price is accordingly high: the HX5V is a full $100 more expensive than the TX9 from the same company or Canon's ELPH 300 HS.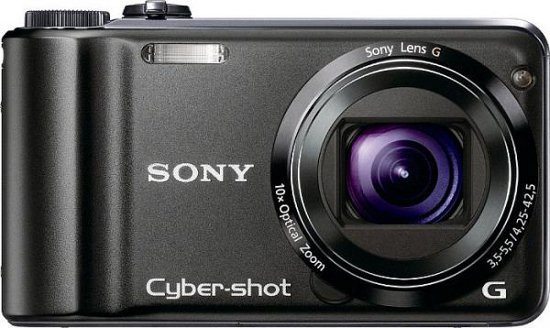 Panasonic Lumix DMC-LX5. If the HX5V doesn't satisfy your needs, this Lumix sure will: it is by far the best camera you can get that is relatively compact (still bigger than any other travel cameras) and has uncompromised picture quality (it's basically a micro Four Thirds without the interchangeable lens) and a lot of manual controls for when you want to get that perfect shot.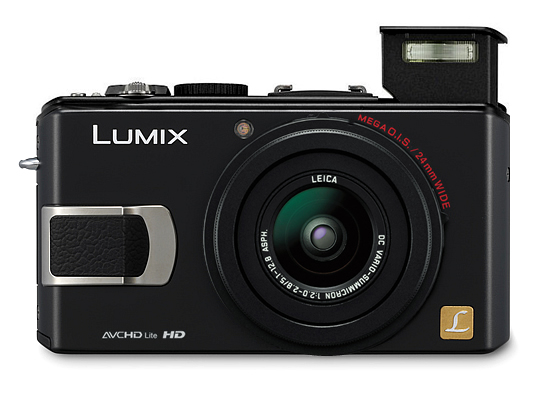 There are many other great cameras out there, but the above 5 are definitely the best when it comes to price/performance/features. If you need a great compact travel camera, you should definitely first take a look at these models before venturing on to others.